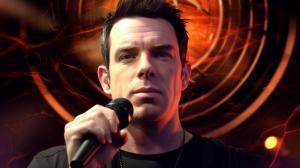 Ed Zimbardi recalls close friend & collaborator Steve Harwell. Beyond the hits, he cherishes laughter & shared moments. Harwell's legacy endures.
LOS ANGELES, LA, UNITED STATES, September 5, 2023/EINPresswire.com/ — In the midst of the pop world's mourning, Ed Zimbardi, a close friend and collaborator of the late Steve Harwell, shares fond memories and insights into the heart of a legend.
Harwell, whose voice and charisma played a pivotal role in shaping the pop music landscape, shared a unique bond with Zimbardi. The duo's collaboration was a testament to the magic that can happen when two passionate artists come together.
"Steve was more than a colleague; he was a dear friend. Our journey in the music world was full of laughter, lessons, and landmark moments. I cherish every memory," Zimbardi reflects.
While the world may remember Harwell for his chart-topping hits, Zimbardi recalls the person behind the stardom – a dedicated artist, a jovial friend, and a man with an infectious zest for life.
"It's not just about the music we made, but the times we shared," says Zimbardi. "Steve's laughter was as memorable as his lyrics. His legacy will live on, not just through his songs but in the hearts of those who knew him."
As fans and fellow artists continue to pour in their tributes, Zimbardi's reflections provide a unique insight into the human side of a pop icon. And while Harwell's voice may have been silenced, the melodies and memories will resonate for generations to come
Mark Gold
A12 organization
email us here
Originally published at https://www.einpresswire.com/article/653778747/ed-zimbardi-remembers-steve-harwell-a-friendship-that-touched-the-pinnacle-of-pop-stardom