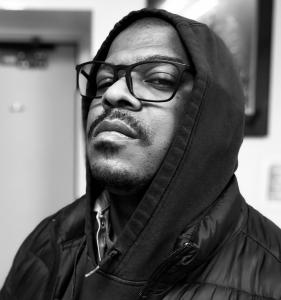 The former school custodian's song about wanting more
LONG BEACH, CALIFORNIA, UNITED STATES, August 13, 2023/EINPresswire.com/ — American Rapper/Youtuber DLR VBS (pronounced Dealer Vibes) hits the scene again with new a single titled "Beautiful Life" Produced by his production team "The Solid". 

The track is sure to get the people grooving to a sound that he terms "Funk Minimal" adding less than 7 sounds to a particular song. As it should properly gain a wider range of exposure for the former School Custodian known simply as DLR VBS on this new single.
 
The song starts with him reciting heartfelt, inspirational messages about the struggle, and ends the verse with "I'm not a star by far, I'm in the world still" in another signature Songs Of the Solid production about getting money and taking care of business on top of a subbing bassline.


"Beautiful Life" is a motivational song for everybody to understand the importance of staying the course with a positive attitude while considering the struggles of other people over the money that we don't have to play with, DLR VBS explains "We really aspire to affect the listener emotionally through music."


While expanding the boundaries of creativity on Beautiful Life, the entire DLR VBS sound is a retro G-Funk era Long Beach Cali vibe, which is considered the golden era of Hip-Hop on the west coast "I simply wanted to reach out to the lost fan base of yesteryears" says The Long Beach rapper/producer. "I'm paying homage to the old while bringing the music up to the present day with a new twist". 

Now, DLR VBS is eager to see the response he gets from his newest heat-seeking single "Beautiful Life"  Along with the remaining songs from his album "Manifest Destiny."

Please visit DLR VBS website at DLRVBS.com for much more information, like links to all streaming platforms and social media accounts
KEISHON MARTIN
DLR VBS CORPORATION
+1 562-668-6878
email us here
Visit us on social media:
Facebook
Twitter
Instagram
YouTube
TikTok


Originally published at https://www.einpresswire.com/article/649632022/rapper-dlr-vbs-releases-new-single-beautiful-life