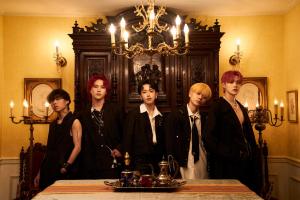 MADKID to perform the opening theme of 'Sasaki & Peeps' starting from January 2024.
Don't forget to check 'SIN', OP theme of Rising of Shielding Hero 3
MNATO-KU, TOKYO, JAPAN, November 19, 2023 /EINPresswire.com/ — Fresh off the success of their theme song for The Rising of Shield Hero Season 3 (currently airing episode 7 of the season): 'SIN', MADKID announced another anime theme today.
Check 'SIN' Music Video
This time, the group will be performing the opening theme song of 'Sasaki and Peeps' (佐々木とピーちゃん, Sasaki to Pii-chan).
The animated series will start to air in January 2024. 'Sasaki and Peeps' is an anime based on a fantasy and supernatural battle narrative that unfolds around Sasaki, an ordinary salaryman whose life takes a fantastical turn upon meeting Peeps, a Java sparrow. This chance encounter catalyzes a captivating journey into a world of otherworldly fantasy and extraordinary abilities.
Authored by Buncololi and illustrated by Kantoku, "Sasaki and Peeps" has garnered widespread popularity, securing the coveted first position in the Monographs and Novels category of the "This Light Novel is Amazing! 2022" rankings.
The song is titled 'FLY'. It is scheduled to be released as a digital single in January 2024. You can check a part of the song in the anime's latest PV currently being released. https://youtu.be/rgVICXrh4ro?si=WNQN5aTdx8Z-rC4p
Stay tuned for further details to be announced shortly!
RELEASE INFORMATION

MADKD / 'SIN'

TV anime "The Rising of The Shield Hero Season 3" Opening Theme

LISTEN https://mdkd.lnk.to/SIN

WATCH https://www.youtube.com/watch?v=zAK7IIYxY1M
LIVE INFORMATION

MADKID LIVE TOUR 2023 –SIN- THE FINAL

DATE: Dec 3 ,2023

Opening 18:00 P.M.(JST)

Venue :WWW X(Tokyo)
ONLINE TICKET:

https://l-tike.zaiko.io/e/madkid1203

OFFLINE TICKET:

https://l-tike.com/madkid/
ABOUT /MADKID

MADKID, a five-member dance & vocal unit consisting of 2 rappers and 3 vocalists, made their major debut in 2018.
The TV anime "The Rising of the Shield Hero" OP theme "RISE" and "FAITH" released in 2019 was a worldwide hit. In 2022, MADKID performed the opening track "Paranoid" for the Netflix anime series "Junji Ito Maniac: Japanese Tales of the Macabre". They were also announced to perform the opening theme for the new anime series "Demon Lord and One Room Hero".
Their overwhelming rap work and powerful vocals make for a one-of-a-kind performance.
Nipponophone
Nippon Columbia Co., Ltd
email us here
Sasaki and Peeps PV
Originally published at https://www.einpresswire.com/article/669421836/madkid-to-perform-the-opening-theme-of-sasaki-peeps-starting-from-january-2024