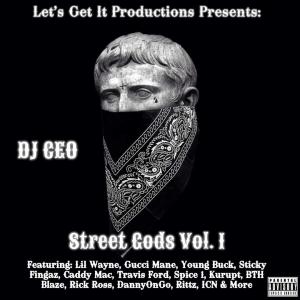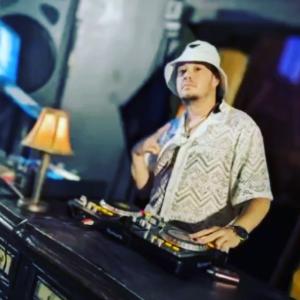 DJ CEO Hard at Work
DJ CEO is a Visionary DJ and Influencer in the Hip Hop Industry
Featuring an impressive roster of industry heavyweights & up and comers alike: Lil Wayne-Gucci Mane-Young Buck- Sticky Fingaz-BTH Blaze-ICN-Travis Ford-Spice 1
One of the standout tracks on the album captivating listeners with its catchy hook and energy is the single "Hurry Up & Buy," featuring the dynamic duo of Lil Wayne and Gucci Mane"
— DJ CEO
BONNE TERRE, MISSOURI, UNITED STATES, October 13, 2023 /EINPresswire.com/ — DJ CEO, the mastermind behind groundbreaking singles and electrifying collaborations with some of the biggest names in hip hop, is set to release his highly anticipated debut album on December 8th, 2023. This groundbreaking compilation, brought to you by his own record label; Let's Get It Productions, promises to redefine the music industry with its star-studded lineup and infectious beats.
DJ CEO's debut compilation album is a testament to his unparalleled talent and ability to curate an extraordinary musical experience. Featuring an impressive roster of industry heavyweights and up and comers alike, including Lil Wayne, Gucci Mane, Young Buck, Sticky Fingaz, BTH Blaze, ICN, Travis Ford, Spice 1, and many more, this album is a true celebration of hip-hop excellence.
One of the standout tracks on the album is the sensational hit single "Hurry Up & Buy," featuring the dynamic duo of Lil Wayne and Gucci Mane. This infectious track has already taken the airwaves by storm, captivating listeners with its catchy hooks and undeniable energy. Fans can expect this chart-topping sensation to be just a taste of the musical brilliance that awaits them on DJ CEO's debut album.
DJ CEO's unique ability to blend diverse musical styles and create unforgettable collaborations has earned him a well-deserved reputation as a visionary in the industry. With his debut album, he aims to push boundaries and set new standards for excellence in the world of music as well as bring back then"mixtape hustle" much like his idols DJ Skribble, DJ Drama, and FunkFlex did in the past.
As the release date draws near, fans and music enthusiasts alike are eagerly awaiting the arrival of DJ CEO's debut album. This compilation promises to be a game-changer, captivating audiences with its infectious beats, powerful collaborations, and DJ CEO's undeniable talent for orchestration.
Stay tuned for more updates and announcements regarding DJ CEO's debut album. For press inquiries, interviews, or promotional opportunities, please contact:
Contact: FyreBox MGMT

Email: [email protected]
About DJ CEO:

DJ CEO is a visionary DJ and influencer in the hip hop industry, known for his legendary singles and electrifying collaborations. As well as being known for his quick wit and outspoken commentary on social media and in the radio/podcast world.
About the Label:

Let's Get It Productions is helmed by the internationally renowned DJ CEO and the seasoned entertainment industry vet Bryan J Thompson, the record label seems to have cracked the code to success in the notoriously fickle music business: a keen ear for talent, a vast network of industry connections, and the Midas touch when it comes to collaborations.
The story begins in early 2022. Having relocated to the Midwest to broaden his horizons, DJ CEO crossed paths with Bryan J Thompson. This serendipitous meeting, facilitated by mutual industry connections, proved to be the start of a prosperous partnership. The duo hit the ground running, launching "Let's Get It Productions" with a bang. Their inaugural track, "Hurry Up & Buy", boasted features from titans of the rap game, Lil Wayne and Gucci Mane, setting the tone for the label's unerring commitment to excellence.
Beyond producing hit records, "Let's Get It Productions" has made it a mission to scout and nurture up-and-coming talent. Their holistic approach ensures artists are not only privy to collaborate with big-name stars but also have opportunities to perform live, from the buzzing nightlife of St. Louis to the glitz and glamour of Los Angeles.
A glance at the roster of artists signed to "Let's Get It Productions" is like reading the line-up for a music festival. Missouri-based BTH Blaze, known for his scintillating track "Hit My Cell Back" featuring the indomitable Rick Ross, just released of his next masterpiece "Anything" on September 13th, featuring the lyrical genius of KXNG Crooked.
Florida's songbird Tiffany Leigh isn't far behind. With her soulful voice and poignant lyrics, Leigh has caught the attention of fans and industry insiders alike. Her debut single "True Enough", graced with the vocals of Bryson Tiller, was released on October 6th and has been resonating with listeners around the globe. Tiffany's debut solo single "Half Past Twelve" is being released Friday October 13th.
And let's not forget about ICN. This Chicago-bred rapper is set to make waves with his single "Like Iggy", a collaboration with the rap sensation 2Chainz, which hits the airwaves on October 20th. One can only imagine the kind of magic these two have cooked up in the studio.
In a world where the music industry is often a revolving door of artists and labels, "Let's Get It Productions" stands as a testament to vision, perseverance, and the transformative power of collaboration. With DJ CEO and Bryan J Thompson at the helm, this label is not just about hits – it's about leaving a legacy. The stage is set, and the world is watching. What's clear is this: "Let's Get It Productions" is not here to play – they're here to dominate.
Bryan Thompson
Fyrebox MGMT
[email protected]
Visit us on social media:
Instagram
Facebook
YouTube
DJ CEO Presents "Hurry Up & Buy" featuring Lil Wayne and Gucci Mane


Originally published at https://www.einpresswire.com/article/661552722/introducing-dj-ceo-s-highly-anticipated-debut-album-street-gods-volume-1