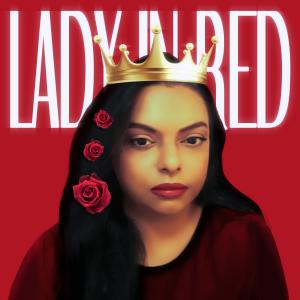 MUSCAT, OMAN, October 24, 2023 /EINPresswire.com/ — On October 23rd, Safa Shax released a new single called "LADY IN RED." It's an R&B song that talks about love, the kind that makes everyone act like fools. The song's genres are R&B and Pop, which makes it even more unique. She wrote the lyrics and recorded the song in her studio. She has released more than twenty songs since December 2022. She has gained a reputation for being versatile in her music and has attracted different demographics. She has gained different types of fans from all walks of life.
You can listen to the song here: https://www.youtube.com/watch?v=wMPZ1dZv4PI
About Safa Shax: Safa Shaqsy started singing and writing stories when she was eight years old. She lived in a bedroom apartment, and her parents worked hard to sustain a living. Her father was the only parent who had a job, and living in that apartment was hard, but she made it fun. She had two sisters and one brother, and she played "imagine" with her brother quite often. After starting college, her mother got dementia and separated to live with her family. While her mother was away, Safa took care of her siblings, with the help of her dad, and focused on her college. For years, she and her father made websites to start their online business, but nothing ever worked. After graduating college, she got a job and almost opened a business, but it failed since day one, and she had debts.
Safa started writing books and worked in a job. She thought that was her passion, and submitted so many queries around, more than a thousand, but she got rejected. She thought that if she opened her publishing house, it would be successful, but the publishing house failed as well, keeping her in debt. Years later, she met an online friend who helped her rediscover her passion for singing. She rejected the idea a few times, saying she would never sing. But after publishing one book as a pre-order, she thought of making a playlist of her songs with the theme of her book. Many people loved it too. It wasn't just her who listened to her songs. She was confused, and changed her name to Safa Shax, to stay anonymous. She changed her song styles and brand. For months, no one knew who she was, until one day she asked herself a question, "Did I work hard for fifteen years, only for my success to be hidden?" Then she revealed her true identity.
https://www.instagram.com/safashaxofficial
Safa Shax
Safa Shax
[email protected]


Originally published at https://www.einpresswire.com/article/663862735/safa-shax-releases-another-sad-emotional-single-lady-in-red