The report reveals that the managed file transfer solutions spending in the United States is set to rise by 8.2% between 2023 and 2033. Meanwhile, the German market is projected to grow steadily at a CAGR of 6.7% during the forecast period 2023 to 2033. In contrast, the managed file transfer market in China is expected to expand at a faster pace with a CAGR of 11.7% over the same period.
/EIN News/ — NEWARK, Del, May 05, 2023 (GLOBE NEWSWIRE) — According to Future Market Insights, the global managed file transfer market is slated to expand at a CAGR of 10.1% from 2023 to 2033, with an expected valuation of US$ 5.3 Billion. As of 2023, the market is likely to be valued at US$ 2 Billion.
Increasing cloud adoption for safely transferring and sharing multiple kinds of data is projected to drive demand for managed file transfer in forthcoming years. The market is anticipated to expand significantly owing to factors such as increasing demand for dependable and cost-effective managed file transfer solutions, increased digitization of the workspace, rising demand for high-performance managed file transfer solutions, and rising accessibility to cost-effective managed file transfer software, as well as technological developments.
Request a Report Sample to Gain Comprehensive Insights:
https://www.futuremarketinsights.com/reports/sample/rep-gb-2555
Consistent progress in the creation and deployment of new technologies including managed file transfer as-a-service (MFTaaS) solutions and cloud computing systems for autonomous encryption of information prior to its transfer, promising safety, centralization, and flexibility, among others, is generating opportunities for managed file transfer solution spending advancement.
The primary factors promoting a growing proportion of managed file transfer companies providing novel solutions for business continuity are benefits such as higher company productivity, robust information movement, and reduced expenses. The incorporation of various technologies including IoT, Big Data, Artificial Intelligence, and others is anticipated to contribute to the expansion of the managed file transfer marketplace with substantially improved capacities and effectiveness.
Key Takeaways:
The managed file transfer market is expected to grow at an 8% CAGR from 2018 to 2022
In 2022, the United States accounted for roughly 26.5% of the global managed file transfer (MFT) market.
The German market is expected to grow at a CAGR of 6.7% over the forecast time frame.
The MFT market in China is expected to grow at a CAGR of 11.7% during the forecast period.
By the end of 2022, the managed file transfer software segment took over the market in terms of value, capturing nearly 75.9% of the total market value share.
"The integration of technologies such as IoT, Big Data, AI, and others is expected to contribute to the growth of the managed file transfer marketplace with significantly greater capabilities and efficiency," Says a FMI analyst.
Ask your questions about this report:
https://www.futuremarketinsights.com/ask-question/rep-gb-2555
Competitive Landscape:
The major players in the managed file transfer solution sector employ new product introduction as a key tactic. They aim to boost their business revenue by doing so. To expand their market share, managed file transfer solution suppliers are focusing on product/service innovation.
To satisfy developing safety of data demands, Software AG, for instance, introduced Adabas Auditing for z/OS in 2021. The latest release extends monitoring features that previously only focused on modifications to data to take in any data access, such as determining who read what data and when. It was created in partnership with Beta Systems.
In February 2021, Oracle Corporation introduced an additional benefit to its managed file transfer cloud service, OCI Storage Cloud Service, an exclusive source and target category that can be employed for transferring data across the Oracle Cloud Infrastructure.
In June 2022, Coviant Software, the supplier of secure managed file transfer (MFT) technology, has unveiled Diplomat MFT v9.1, a version upgrade featuring file synchronization, replicating information, and support for several concurrent transmissions of files.
Key Companies Profiled in MFT Market are Axway Inc., GlobalSCAPE Inc., IBM Corporation, Micro Focus, Software AG, Oracle Corporation, Wipro Limited, Signiant Inc., OpenText Corporation, CA Technologies Inc. and others.
More Valuable Insights:
Future Market Insights, in its new offering, presents an unbiased analysis of the global managed file transfer (MFT) market presenting a historical analysis from 2018 to 2022 and forecast statistics for the period of 2023 to 2033. According to the study, the global managed file transfer (MFT) market has experienced significant growth, as indicated by the below market segmentations.
By Solution:
Software

System-centric File Transfer
People-centric File Transfer
Extreme File Transfer

Services

Implementation & Integration
Consulting
Support & Maintenance
By Industry:
BFSI
Media & Entertainment
Retail
Manufacturing
Telecommunication
Others
By Region:
North America
Latin America
Europe
East Asia
South Asia
Oceania
Middle East and Africa
Get Customization on this Report for Specific Research Solutions:
https://www.futuremarketinsights.com/customization-available/rep-gb-2555
Table of Content (ToC):
1. Executive Summary | Managed File Transfer (MFT) Market
1.1. Global Market Outlook
1.2. Demand-side Trends
1.3. Supply-side Trends
1.4. Technology Roadmap Analysis
1.5. Analysis and Recommendations
2. Market Overview
2.1. Market Coverage/Taxonomy
2.2. Market Definition/Scope/Limitations
3. Market Background
3.1. Market Dynamics
3.1.1. Drivers
3.1.2. Restraints
3.1.3. Opportunity
3.1.4. Trends
3.2. Scenario Forecast (TOC Continue…)
Browse Detailed Summary of Research Report:
https://www.futuremarketinsights.com/reports/managed-file-transfer-software-and-service-market
Explore FMI's Extensive Coverage on Technology Domain:
Electronic Trial Master File (eTMF) Market Size: Electronic trial master file (eTMF) market in North America is projected to grow at a high CAGR of 13.5%.
Enterprise File Sync And Share Platform Market Share: Enterprise file synchronization and sharing (EFSS) are software services that aids enterprises to securely synchronize and share files including documents, media, and others, from multiple devices and across multiple users.
Global Managed Mobility Service Market Trends: Managed mobility services – HR activities, lifecycle management activities, and IT resource activities – are emerging as an ideal solution for enhanced enterprise management.
Managed Detection and Response Market Analysis: Managed detection and response (MDR) helps to improve threat detection monitoring and incident response capabilities.
Managed Infrastructure Services Market Outlook: The global managed infrastructure services market is expected to reach a valuation of US$ 82,450 Million in 2022.
3D Motion Capture Market Size: In 2023, the global 3D motion capture market is anticipated to generate US$ 377.3 Million. To reach a market size of US$ 1,165.1 Million by 2033.
Europe Embedded Finance Market Forecast: Europe embedded finance market size reached US$ 21,511.2 Million in 2022, and is likely to cross a mark of US$ 24,230.9 Million in 2023.
Collaboration Tools Market Sales: The collaboration tools market size is pegged to reach US$ 39,407.4 Million by 2023. It is estimated to reach US$ 116,338.4 Million by 2033.
DCIM Market Value: According to the research report published by Future Market Insights, the global market is predicted to exceed a valuation of US$ 3,540.4 Million in 2023.
Contract Lifecycle Management Market Demand: The global contract lifecycle management market size is likely to total US$ 3,771.7 Million by 2033, up from US$ 1,189.4 Million in 2023.
About Future Market Insights, Inc.
Future Market Insights, Inc. (ESOMAR certified, Stevie Award – recipient market research organization and a member of Greater New York Chamber of Commerce) provides in-depth insights into governing factors elevating the demand in the market. It discloses opportunities that will favor the market growth in various segments on the basis of Source, Application, Sales Channel and End Use over the next 10 years.
Contact Us
Future Market Insights, Inc.
Christiana Corporate, 200 Continental Drive,
Suite 401, Newark, Delaware – 19713, USA
Tel: +1-845-579-5705
Email: [email protected]
Web: www.futuremarketinsights.com
LinkedIn | Twitter | Blogs | YouTube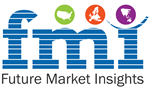 Originally published at https://www.einpresswire.com/article/631964279/managed-file-transfer-mft-market-estimated-to-reach-us-5-3-billion-by-2033-globally-at-a-cagr-of-10-1-future-market-insights-inc