Rapidly expanding GPS tracker market driven by fleet management, tech innovation, and diverse regional adoption trends. Revolutionizing Fleet Management and Search and Rescue Operations of the GPS Tracking Device Market by 2033
NEWARK, DEL , Nov. 17, 2023 (GLOBE NEWSWIRE) — The global GPS tracker market is on the brink of a substantial valuation, projected to reach US$ 3,131.1 million by 2024. The growth is primarily driven by the burgeoning interest and insights surrounding the GPS tracker market. The trend is expected to open doors to new opportunities within the market, with a projected CAGR of 8.7% from 2024 to 2034. By 2034, the market is poised to soar to an estimated total valuation of around US$ 7,228 million.
The GPS tracking device market is experiencing significant growth, driven by the increased adoption of fleet and asset-tracking solutions for both commercial and passenger vehicles. The accuracy of GPS technology has become crucial in various applications, particularly in challenging situations such as vehicle breakdowns, fleet-related crimes, or unauthorized stops.
Manufacturers actively contribute to market expansion through initiatives focused on developing advanced and portable GPS trackers. Notably, integrating dash cameras into GPS trackers adds a layer of comprehensive tracking capability, providing real-time video features alongside location data.
Accelerate Your Growth – Reserve Your Sample Report: https://www.futuremarketinsights.com/reports/sample/rep-gb-4723
GPS tracking technology, relying on satellite signals for real-time location accuracy, is widely used by vehicle owners and fleet managers. Its applications range from optimizing routing to improving customer service and enhancing cargo security. Businesses of all scales, from small enterprises to large corporations, increasingly leverage GPS technology to manage and monitor expanding vehicle fleets.
Fleet tracking solutions, enabled by GPS technology, offer numerous advantages. These include increased productivity, enhanced return on investment (ROI), theft recovery, and improved employee and asset safety.
GPS tracking is pivotal in critical situations involving potential threats to human lives, such as search and rescue operations. This technology allows rescue teams to monitor search areas effectively and gather information from lost smartphones or GPS devices carried by individuals. GPS trackers in search and rescue operations provide essential functions, including tracking rescue teams, locating missing individuals, surveying hazardous areas, monitoring vehicles and equipment used in rescue missions, and ensuring situational awareness.
Key Takeaways from the Market Study
The market valuation of the GPS tracker in 2023 was US$ 2,887.6 million.
Based on type, standalone trackers are expected to dominate at a market share of 38.9% in 2024.
Based on application type, fleet management will register at a market share of 45.8% in 2024.
The GPS tracker expanded at 7.6% CAGR between 2019 and 2023.
Japan is estimated to expand at a CAGR of 6.7% by 2034.
"The GPS tracking technology allows fleet managers to optimize routing, monitor vehicle locations, and improve overall fleet efficiency. This leads to cost savings, increased productivity, and better resource utilization and is considered one of the major drivers of the GPS tracker market", opines Sudip Saha, managing director and MD at Future Market Insights (FMI) analyst.
Competitive Landscape
The GPS tracker industry boasts a substantial array of market participants. Research and development play a pivotal role among these players, primarily focusing on introducing eco-friendly product lines as a core aspect of their manufacturing endeavors.
Furthermore, they employ various expansion strategies, including collaborations, mergers and acquisitions, and diligent exploration of regulatory approvals to bolster their market presence.
Some of the key developments are-
CalAmp, a connected intelligence firm focused on enhancing work processes for individuals and organizations, recently unveiled its latest innovation, the SC1302 single-use smart tracking gadget.
Sierra Wireless introduced the Acculink Cargo, a newly launched managed IoT asset tracking solution. This offering is designed to streamline the implementation of tracking systems, allowing companies to efficiently monitor the location and condition of high-value and sensitive assets in real time.
Request for a Methodology: https://www.futuremarketinsights.com/request-report-methodology/rep-gb-4723
Restraints:
Despite the promising growth prospects, certain challenges hinder market growth. Concerns related to privacy and data security associated with GPS tracking systems pose as significant restraints. Addressing these issues while ensuring consumer data protection will be crucial for market players to maintain trust and sustain long-term growth.
Key Companies Profiled        
Calamp Corporation
Sierra Wireless, Inc.
Tomtom International Bv
Xirgo Technologies, Inc.
Queclink Wireless Solutions Co
Spy Tec International Inc.
ATrack Technology, Inc.
Maestro Wireless Solutions Limited.
Ruptela
More Valuable Insights Available
Future Market Insights offers an unbiased analysis of the global GPS tracker market, providing historical data for 2019 to 2023 and forecast statistics from 2024 to 2034.
To understand opportunities in the GPS tracker market is segmented based on major By Type (Standalone Tracker, OBD Trackers, Advanced Trackers), By Application: [Fleet Management, Asset Management, Others (Pets wearable devices, wearable devices, etc.)], By Industry: (Transportation and Logistics, Construction, Government, Defense, Energy & Utilities, Healthcare, Others (BFSI, Media and Entertainment, Telecom)] and by region: (North America, Latin America, Eastern Europe, Western Europe, Asia Pacific excluding China & Japan, Japan, China, Middle East & Africa)
Gain a Competitive Edge – Access Now: https://www.futuremarketinsights.com/checkout/4723
GPS Tracker Market Survey by Category
By Type:
Standalone Tracker
OBD Trackers
Advanced Trackers
By Application:
Fleet Management
Asset Management
Others (Pets wearable devices, wearable devices etc.)
By Industry:
Transportation and Logistics
Construction
Government
Defence
Energy & Utilities
Healthcare
Others (BFSI, Media and Entertainment, Telecom)
By Region:
North America
Latin America
Western Europe
Eastern Europe
South Asia and Pacific
East Asia
Middle East and Africa
Author:
Sudip Saha is the managing director and co-founder at Future Market Insights, an award-winning market research and consulting firm. Sudip is committed to shaping the market research industry with credible solutions and constantly makes a buzz in the media with his thought leadership. His vast experience in market research and project management a consumer electronics will likely remain the leading end-use sector cross verticals in APAC, EMEA, and the Americas reflects his growth-oriented approach to clients.
He is a strong believer and proponent of innovation-based solutions, emphasizing customized solutions to meet one client's requirements at a time. His foresightedness and visionary approach recently got him recognized as the 'Global Icon in Business Consulting' at the ET Inspiring Leaders Awards 2022.
Top Reports Related to Technology Market:
About Future Market Insights (FMI)
Future Market Insights, Inc. (ESOMAR certified, recipient of the Stevie Award, and a member of the Greater New York Chamber of Commerce) offers profound insights into the driving factors that are boosting demand in the market. FMI stands as the leading global provider of market intelligence, advisory services, consulting, and events for the Packaging, Food and Beverage, Consumer Technology, Healthcare, Industrial, and Chemicals markets. With a vast team of over 5000 analysts worldwide, FMI provides global, regional, and local expertise on diverse domains and industry trends across more than 110 countries.
Contact Us:      
Future Market Insights Inc.
Christiana Corporate, 200 Continental Drive,
Suite 401, Newark, Delaware – 19713, USA
T: +1-845-579-5705
For Sales Enquiries: [email protected]
Website: https://www.futuremarketinsights.com
LinkedIn| Twitter| Blogs | YouTube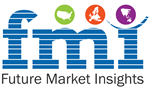 Originally published at https://www.einpresswire.com/article/669197944/global-gps-tracker-market-surges-valuation-to-hit-us-7-228-million-by-2034-driven-by-fleet-management-tech-advancements-future-market-insights