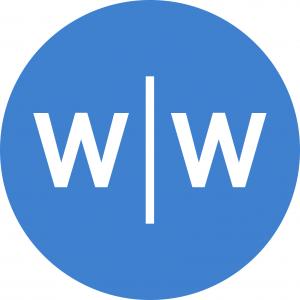 Global water organization to host a screening of newly released film for Texas dignitaries
We are pleased to host this groundbreaking premiere event in the heart of Texas"
— Doc Hendley, founder of Wine To Water
DALLAS, TEXAS, UNITED STATES, May 5, 2023/EINPresswire.com/ — Global nonprofit, Wine To Water (WTW) is hosting a private premiere screening event for their new documentary, Beyond Water. Attendees will have the opportunity to meet the Wine To Water founder and CNN Hero, Doc Hendley.
The event will be held Tuesday, May 16 from 6 to 8 p.m. at Studio Movie Grill, 452 Lincoln Square in Arlington. The evening will include a Q&A with Hendley, three volunteers whose experience is depicted in the film, and Texas Agriculture Commissioner, Sid Miller. Miller will provide his input on how water issues are affecting Texas communities.
"We purposely selected Texas as their commitment to the environment and Earth Day are evident with events like EarthX," said Hendley. "We are pleased to host this groundbreaking premiere event in the heart of Texas."
Founded in 2004, WTW has made an impact all over the world developing hygiene practices in schools, digging wells for villages, and providing water filters to families in need. These families often walk miles a day just to bring water to their homes. The documentary tells the story of some of these individuals and the WTW volunteers from different countries, backgrounds and beliefs, all moved by the same plight.
Beyond Water was filmed in Nepal, the Amazon and Dominican Republic, and was created in association with WTW global partner, Lenovo. The theme "beyond water" reinforces integrated water and sanitation initiatives which are key for creating impacts that lead to transformational change. Water is only the beginning – clean water leads to economic sustainability, education, women's empowerment, healthcare, and economic growth.
WTW action in the U.S. is also a vital part of their work. Often this work consists of providing disaster relief; their most recent efforts in the U.S. include Southwest Florida in the aftermath of Hurricane Ian. They also provided boots on the ground in Jackson, MS for emergency aid and a recycling program to minimize the impact of millions of water bottles being brought into a community.
"Our goal in creating this documentary is to bring awareness to the global water crisis and to stress how important donations and volunteerism are to continue supporting communities on every continent," added Hendley.
The trailer for the Wine To Water documentary can be viewed at https://www.wtw.org/beyondwater.
To attend the private premiere event and support Beyond Water: The Documentary, reach out to [email protected]. You can also visit wtw.org to donate or learn about ways to give.
***

About Wine To Water

Wine To Water (WTW) is a global nonprofit preserving life and dignity through the power of clean water. Since WTW was founded in 2004, over 1.72 million people in 51 countries and over 1200 communities have gained access to safe and clean water. While developing water, sanitation, and hygiene solutions (WASH) in direct partnership with local leaders, WTW creates impact beyond water. This impact includes environmental sustainability, improved education, women's empowerment, better healthcare, and economic growth. Projects are designed and executed by highly trained teams of engineers, health care professionals, and community leaders. WTW is active in Nepal, Dominican Republic, the Amazon, and Tanzania, where they provide ongoing support of customized, sustainable water treatment systems and processes. In addition, WTW is actively performing earthquake and disaster relief in Turkey and Syria. When the need arises, WTW disaster response teams are always ready to respond in the USA and around the world. For more information, to donate, or to volunteer, visit wtw.org or @winetowater on Instagram.
About Lenovo

Lenovo (HKSE: 992) (ADR: LNVGY) is a U.S. $70 billion revenue global technology powerhouse, ranked #171 in the Fortune Global 500, employing 82,000 people around the world, and serving millions of customers every day in 180 markets. Focused on a bold vision to deliver smarter technology for all, Lenovo has built on its success as the world's largest PC company by further expanding into key growth areas including server, storage, mobile, solutions and services. This transformation together with Lenovo's world-changing innovation is building a more inclusive, trustworthy, and sustainable digital society for everyone, everywhere. To find out more visit https://www.lenovo.com, and read about the latest news via our StoryHub.
Susan Fortner
BPR International
+1 614-562-0054
email us here


Originally published at https://www.einpresswire.com/article/631791472/wine-to-water-goes-beyond-water-in-documentary-addressing-global-water-crisis-and-how-individuals-can-make-an-impact