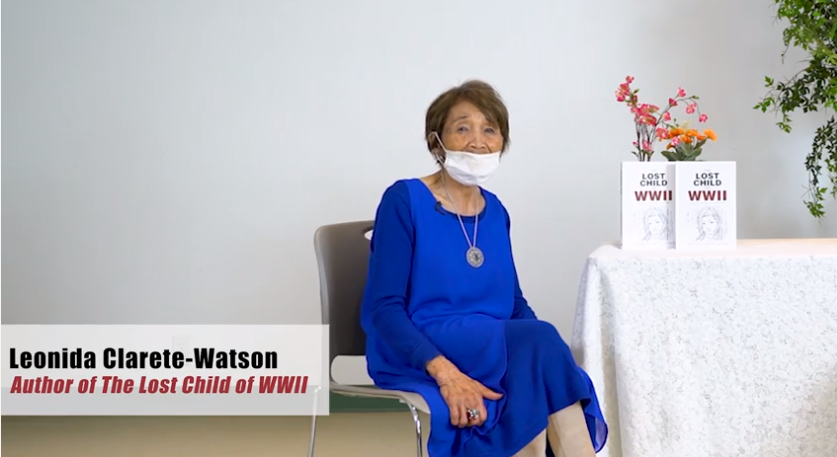 "A Gripping Tale of Survival, Hope, and Triumph in the Shadows of War, as Leonida's Story Comes to Life"
Survivors are those who can endure the pain and suffering of war and still find a way to live with hope."
— Leonida Clarete Watson
WINCHESTER, OREGON, USA, October 26, 2023 /EINPresswire.com/ — "The Lost Child of WWII" is a non-fiction book that recounts the author's own childhood experiences growing up in the Philippines during World War II. The book tells the true story of a brave young girl who witnessed the brutal murder of her father and older brother, yet managed to survive the war despite facing unimaginable hardships. The book highlights her journey of resilience and survival, as well as the challenges she faced in rebuilding her life in the aftermath of the war.
Through the author's vivid storytelling, readers are provided with a firsthand account of the realities of war and the impact it can have on individuals and communities. The book is a poignant reminder of the strength of the human spirit in the face of adversity and the power of hope in even the most dire of circumstances.
Leonida, the author of the book, is an inspiring figure who exemplifies resilience and self-reliance. Despite her limited education and English language skills, she was able to achieve great success in her life. She not only built a thriving business but also raised a loving family and supported her husband's business endeavors. Her strength and determination have been a driving force for her family, bringing them together and helping them overcome any obstacles that come their way.
In addition to her personal achievements, Leonida is also a supportive partner to her husband, who runs the successful business, Talon Acrylic. The company specializes in high-quality acrylic products, and you can learn more about them on their website below. Leonida's unwavering support and dedication to her family and her husband's business are a testament to her character and the values she holds dear. Her story is an inspiration to anyone who has faced adversity and is striving to achieve their goals.
The author is interested in sharing some snippets from her video interview that took place on May 12, 2023, at 150 South Willamette in Sutherlin, Oregon. In addition, the author is eagerly anticipating the re-release of her book under the new imprint, Glasslink Solutions LLC, which will be supervised by her trusted book executive, Ashley Cortez. The author is excited for her fans to have the opportunity to read the updated version of her work.
For more details about Leonida Clarete Watson, click the link below to visit her website
https://leonidawatsonbooks.com/
Here are some videos from Leonida Clarete Watson:

https://www.youtube.com/watch?v=STZKhhN2djY

https://www.youtube.com/watch?v=I7RU1Wd2ysY
To purchase his book from Amazon, you may click the link below:
https://www.amazon.com/Lost-Child-WWII-during-Great/dp/1647491738/ref=tmm_hrd_swatch_0?_encoding=UTF8&qid=&sr=
Leonida Clarete Watson
Glasslink Solutions
+1 833-201-1300
email us here
Originally published at https://www.einpresswire.com/article/664392111/resilience-amidst-ruin-the-lost-child-of-wwii