2023 IPA Distinguished Favorite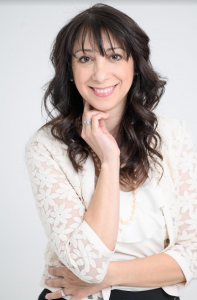 Valerie Nifora
2023 IPA Distinguished Favorite Banner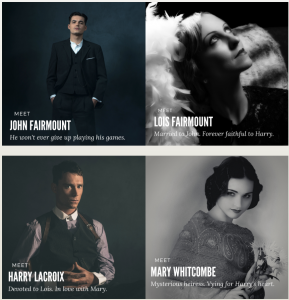 Meet the Fairmounts
The Fairmounts begins this captivating romantic fiction series. Adore impassioned characters, mysterious revelations, & selfless sacrifice in this tale.
5 Stars!
True Love. Heartbreak. Deep Family Secrets.
He's ready to hang up his uniform. Until the woman of his dreams spurs a mysterious adventure…"
— The Seattle Book Review
LONG ISLAND, NEW YORK, UNITED STATES, May 17, 2023/EINPresswire.com/ — The INDEPENDENT PRESS AWARD recognized The Fairmounts by Valerie Nifora in the category of audiobooks as a distinguished favorite.
The competition is judged by experts from different aspects of the book industry, including publishers, writers, editors, book cover designers and professional copywriters. Selected IPA Award Winners and Distinguished Favorites are based on overall excellence.
The Fairmounts, the first in a historical romance series, is set in the turn of the century that follows the story of Harry LaCroix, a veteran returning home from the African Wars. Harry hopes to forget the horrors of battle and settle into a quiet life as a solicitor with his last living relative and closest confident Lois Fairmount. Through a chance encounter, Harry falls for a beautiful heiress with a missing fortune. Embarking on a journey to uncover the truth, Harry sets events in motion that places him in the very center of a dangerous game of wealthy politics and jealousy.
The Fairmounts dazzle with its depth of detail, intrigue, and use of language while Nifora's style is reminiscent of classic romantic tales. Readers will be drawn in by the true to life characters, while the mystery in the story will keep them hooked.
"The story came to me in a dream," Valerie Nifora explains, "and I knew I had to write it. I hope whoever reads it falls in love with the characters as much as I have and remembers you can create something good out of broken pieces."
In 2023, the INDEPENDENT PRESS AWARD had entries worldwide. Authors and publishers from countries such as Australia, Canada, Germany, India, Japan, Norway, Scotland, and South Africa, participated. Books submitted included writers based in cities such as Atlanta to Los Angeles; London to Nova Scotia; from Cape Town to Mumbai; from Albuquerque to New York City as well as others.
"We are proud to announce the winners and distinguished favorites in our annual 2023 INDEPENDENT PRESS AWARD. This year included an array of quality and diverse independent books," Olczak said. "Independent publishing is pushing on every corner of the earth with great content. We are thrilled to be highlighting key titles representing global independent publishing." said awards sponsor Gabrielle Olczak.
For more information please visit independentpressaward.com; and to see this year's list of IPA Winners and Distinguished Favorites, please visit the website pages: https://www.independentpressaward.com/2023df or get a copy of the 2023 Announcement issue at https://www.independentpressaward.com/subscribe
About the author

Valerie Nifora is a best-selling and award-winning author, who was born and raised in New York to Greek immigrant parents. She credits her Greek heritage for her love of words and storytelling. She is a poet and a novelist. Valerie holds a B.A. in Communications from Emerson College and an M.B.A. from Fordham University. She is married, a mother of two amazing sons, a self-proclaimed hopeless romantic, and tea addict. You can learn more about Valerie and her work at www.valerienifora.com
Ted Olczak, Publisher
Independent Press Award
+1 973-969-1899
email us here
Visit us on social media:
Facebook
Twitter
LinkedIn
Instagram
YouTube
The Fairmounts by Valerie Nifora, audiobook edition, was chosen by the 2023 Independent Press Award as a Distinguished Favorite.


Originally published at https://www.einpresswire.com/article/634219542/author-valerie-nifora-receives-international-recognition-through-the-independent-press-award