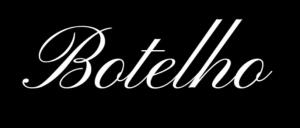 ABCVIP / Botelho is thrilled to celebrate 5 incredible years with the best VIP clients in the world! This will be our biggest launch party yet!
NEW YORK, NEW YORK, USA, November 3, 2023 /EINPresswire.com/ — ABCVIP / Botelho Hosts their 5th Annual Launch Party, Celebrating Unforgettable Experiences in New York City! Our biggest announcement yet, will take place during this special event!
New York, New York – ABCVIP, a leading concierge service and event planning company, is thrilled to announce their highly anticipated 5th Annual Launch Party.
Location: The exclusive event will take place at the renowned Cucina 8 1/2, located on 57th between 5th and 6th Avenue, and promises an unforgettable night of celebration.

Date: November 14, 2023
ABCVIP has been revolutionizing concierge services and event planning in New York City for over a decade. With their commitment to providing seamless VIP experiences, they have become the go-to gateway for an extraordinary New York City adventure.
Unlike any other concierge service, ABCVIP offers meticulously curated in-house Experiences tailored to meet the unique needs of their clients. With all-inclusive pricing, clients can simply arrive at their reservation time and enjoy a hassle-free VIP experience, including gratuities.
By leveraging their impressive buying power, ABCVIP has established exclusive partnerships with hundreds of dining, hospitality, and entertainment establishments across NYC. This ensures their clients receive white-glove service at highly competitive prices, making every experience truly remarkable.
What sets ABCVIP apart is their ability to create actual experiences, going beyond mere recommendations. From dining and entertainment to tours, ABCVIP's all-inclusive Experiences guide clients through the best of New York City, leaving them with memories to cherish.
In addition to their exceptional concierge services, ABCVIP offers comprehensive planning services for both corporate and private clients. From birthdays and anniversaries to marriage proposals and impressing clients or colleagues, ABCVIP is dedicated to making every occasion extraordinary.
"ABCVIP's attention to detail and unique ability to transform a simple request into the experience of a lifetime is what truly sets us apart," says Jackie Botelho, Founder of ABCVIP.
The 5th Annual Launch Party will celebrate the success of ABCVIP and their commitment to delivering unforgettable experiences. This exclusive event is a testament to their dedication to their clients and the vibrant spirit of New York City.
For more information about ABCVIP and their services, please visit www.theabcvip.com
About ABCVIP:

With over 10 years of experience in New York City hospitality, ABCVIP is a concierge service and event planning company that offers custom-made and exclusive plans for an unforgettable experience in the city that never sleeps. By providing VIP treatment and all-inclusive Experiences, ABCVIP simplifies the Big Apple and ensures their clients have a seamless and remarkable adventure.
Press and Media Inquires: Rachel Weaver

Amplify & IMPACT

412-435-1340
Rachel Weaver
Amplify & Impact Global
+1 412-435-1340
email us here
VIP Guests Only
Originally published at https://www.einpresswire.com/article/665587607/abcvip-botelho-announces-their-5th-annual-launch-party-for-an-unforgettable-night