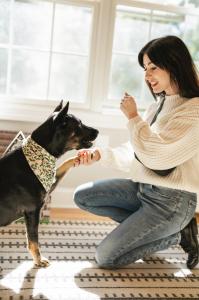 Juniper Underdog Award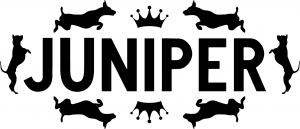 Juniper Pet Club https://www.juniperpet.co
"We're so excited to work with Allison on the launch of Juniper! At Fi, we're on a mission to build the smartest tech ever created for dogs with our Fi Series 3 Smart Collar." "
— Ryan Lore, Head of Partnerships, Tryfi.com
NEW YORK, NY, UNITED STATES, November 14, 2023 /EINPresswire.com/ — Today marks the launch of Juniper, a groundbreaking online community and website that provides a platform for Generation Z and Millennial dog parents.
Members of Juniper will get a newsletter, access to informative articles, and select discounts on curated dog brands at no charge. Paid members to the Juniper Pet Club ($49/year for early bird pricing) will receive full access to all articles and guides, membership in the online community to connect with other dog owners, and access to all discounts on products that Juniper has identified as the best of the best.
Juniper was born out of a genuine love for dogs and a void in the marketplace. The journey began when Founder and CEO Allison Esposito Medina faced numerous challenges gathering information as a concerned pet parent to her adopted dog Addie. "I started to see huge gaps in the market for pet parents," explained Medina, Juniper's Founder and CEO. "It was hard to dig through all the information to figure out how to best care for my dog, and I made a lot of bad product purchases. The advice you find is often top down, outdated or just plain boring. I knew there had to be a better way, and after looking hard for it and not finding it, I decided to build Juniper."
"First and foremost, we just want to make things easier," continues Medina. "You'll only need to spend 10 minutes browsing our site or hanging out in the community and you can walk away with a tidbit that helps you become a better dog parent that week. We're not trying to replace those information portals out there that feature veterinarian or professional training advice, instead we're focusing on the emotional aspects of being a pet parent. Our information will help you think about taking care of your dog in a thoughtful, more nuanced way and let you know that if you're struggling, you are not alone."
Juniper will be testing out products with a goal of helping small businesses that produce high-quality pet goods thrive and grow. At launch, Juniper is proudly partnering with the following businesses: Foggy Dog, SodaPup, Fi Smart Dog Collar, The Paws Bandanas and more to pass along exclusive discounts to Juniper members.
"We're so excited to work with Allison on the launch of Juniper! At Fi, we're on a mission to build the smartest tech ever created for your dog. We're happy to share an exclusive discount on our Fi Series 3 Smart Collar with Juniper members so that they can take advantage of next-generation location tracking and activity & health monitoring for their dogs," Ryan Lore, Head of Partnerships, Tryfi.com.
Juniper is also launching the Underdog Awards, an interactive product on its homepage where users can upload a photo of their dog and choose a superlative such as "Fastest Zoomies" or "Toy Destroyer" and more, and it will generate an award they can share on social media. Everyone wants to show off their pup, and Juniper wants to celebrate imperfect dog parents and imperfect dogs. Rescue dogs will be featured as "Most Adoptable" as part of Juniper's outreach and support of rescue and shelter organizations.
Juniper is more than just a company; it's a community of passionate dog parents who are committed to giving their furry friends the best life possible. Join in this exciting journey of dog parenting and celebrate the love, joy, and challenges that come with it.
For more information, visit Juniper (https://www.juniperpet.co).
About Juniper:

Juniper is the first online community and website for Generation Z and Millennial dog parents. Anyone can join Juniper for free and receive their newsletter, access to informative articles, and select discounts on curated pet brands at no charge. Paid members to the Juniper Pet Club ($49/year, early bird pricing) also receive unrestricted access to all articles and guides, membership in the online community, and exclusive discounts on Juniper's favorite products. Founded by a passionate dog lover and experienced community builder, Allison Esposito Medina, Juniper is on a mission to make dog parenting easier by addressing the emotional aspects of being a pet parent and helping you build meaningful connections. https://www.juniperpet.co
Jennifer LaVoie-Trimble
Orca Communications USA, LLC
[email protected]
Visit us on social media:
Facebook
Twitter
LinkedIn
Instagram
TikTok


Originally published at https://www.einpresswire.com/article/667718550/introducing-juniper-the-first-online-community-and-website-for-generation-z-and-millennial-dog-parents