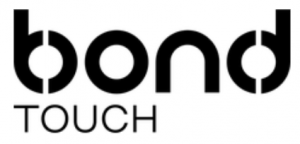 Leading magazine honors the world's first smart necklace that lets wearers feel the heartbeat of their loved ones, anytime, anywhere.
We are thrilled to be included on the 2023 TIME Best Inventions list, and honored to be recognized in the company of such innovators."
— Kwame Ferreira, CEO/Founder of Bond Touch
MENLO PARK, CA, USA, October 25, 2023 /EINPresswire.com/ — Bond Touch, the company pioneering the emotional wearables category with technology products that bridge distance in relationships, is pleased to announce that its newest consumer offering, the Bond Heart necklace, has earned a coveted spot on the 2023 TIME Best Inventions list. This first-of-its-kind accessory is a smart necklace that captures the heartbeat of loved ones so they can be felt and worn close to one's own.
For over 20 years, TIME has highlighted the most impactful products and ideas in its Best Inventions issue. To compile this year's list, TIME editors selected from contenders around the world and evaluated each on a number of key factors including originality, efficacy, ambition and impact. The result is a list of 200 groundbreaking inventions and 50 special mention inventions, all of which are changing the way we live, work, play and think about what's possible.
"We are thrilled to be included in the 2023 TIME Best Inventions list, and honored to be recognized in the company of such innovators," said Kwame Ferreira, CEO and Founder of Bond Touch.
Minimalist, a little mysterious and intended for all genders, Bond Heart is a modern day, tech-forward reinterpretation of the locket. Instead of a photo, the Bond Heart allows multiple heartbeats to be saved, uploaded, and worn around the neck. When pressed and held between the thumb and index finger, the pendant vibrates, allowing users to feel the heartbeat of the loved one stored within it. A perfect gift that keeps our near and dear forever close, this special piece of jewelry powerfully reinforces the emotional and sensory connections to those we cherish.
The necklace, the latest emotional wearable to be introduced by Bond Touch, was inspired by Founder Kwame Ferreira's own sentiment for a beloved family member. "One of my earliest childhood memories was of my grandmother, and feeling her heartbeat whenever she hugged me tight," said Ferreira. "I'll never forget that and wanted to capture it forever."
How does Bond Heart work?

Bond Heart pairs with iOS or Android smartphones using Bluetooth, allowing heartbeats to be recorded and shared to the pendant.
To record a heartbeat, the user places their finger over the smartphone's camera and flashlight, allowing the camera to identify the pattern of the heartbeat through the skin. Recorded heartbeats are stored in the app's Heartbeat Library and uploaded to the necklace.
To wake the necklace and feel a heartbeat, the user simply double taps the pendant while pressing its front and back between their thumb and index finger. Bond Heart will then pulse the heartbeat's rhythm, no wi-fi required. Release the pendant and it will stop. Multiple heartbeats can be stored in the app's "heartbeat library," allowing users to access whichever they wish.
Who is Bond Heart for?

Anyone who wants the comfort of keeping a loved one close – partner, parent, grandparent, grandchild, family member, military spouse, dear friend, and more. Poignantly, Bond Heart can be an invaluable keepsake that allows users to permanently capture and recall on demand the heartbeat of someone far away, or whose time may be limited.
Available for $99.00 at www.bond-touch.com and Amazon, Bond Heart comes in black or white recycled plastic with a surrounding aluminum loop, a 21-inch/54-cm chain, and its own charger. A gold colored aluminum loop and chain is available for an additional $25. Bond Touch participates in major affiliate programs, including ShareASale and Skimlinks.
About Bond Touch

Since its launch in 2017, Bond Touch has used technology to bridge distance in relationships. Founder Kwame Ferreira came up with the idea in conversation with his colleagues who sought to find a meaningful way to keep in touch with their partners whilst busy schedules and frequent travel kept them apart. Since then, Bond Touch has grown to help more than 1 million people remain connected with its Bond Touch and Bond Touch More bracelets, and now with Bond Heart. Bond Touch is an Impossible company. For more information go to www.bond-touch.com, or @bondtouch on social media.
Susan Mallory
Masters Mallory Communications
+1 551-404-3963
email us here
Visit us on social media:
Facebook
Instagram
YouTube
TikTok


Originally published at https://www.einpresswire.com/article/664095465/bond-heart-necklace-by-bond-touch-lands-coveted-spot-on-time-s-best-inventions-2023-list