France, with its renowned wine culture, continues to draw a substantial number of wine tourists, with regions like Bordeaux, Burgundy, and Champagne being particularly sought-after. Similarly, the United States offers prominent wine regions such as Napa Valley, Sonoma County, and Willamette Valley, providing diverse landscapes and picturesque wineries for wine tourism enthusiasts. Australia's wine tourism industry has also experienced remarkable growth, with regions like Barossa Valley, Margaret River, and Hunter Valley attracting both domestic and international visitors seeking to explore their world-class vineyards and wines
/EIN News/ — NEWARK, Del, June 06, 2023 (GLOBE NEWSWIRE) — As per the latest data released by Future Market Insights (FMI), the wine tourism market is estimated to reach ~US$ 13.9 Million in 2023 and is projected to reach ~US$ 47.5 Million by 2033, at a CAGR of 13.1% from 2023 to 2033.
The wine tourism market is experiencing steady growth driven by increasing interest in wine, experiential travel, and the rise of culinary tourism. Wine tourists are seeking educational experiences to deepen their knowledge and appreciation of wine, leading to the trend of wine education and experiential learning.
Sustainability and responsible tourism practices are gaining importance in the industry, and technology is being integrated to enhance the visitor experience. However, wine tourism is influenced by seasonal and weather conditions, and regulatory challenges can pose restraints on tour providers.
Find an overview of this market in this Sample report available in PDF format @ https://www.futuremarketinsights.com/reports/sample/rep-gb-17319
Looking towards the future, emerging wine regions present new opportunities for unique experiences. Personalization and customization will likely become more prevalent to cater to the diverse preferences of wine enthusiasts. Advancements in technology, such as augmented reality and virtual reality, are expected to further enhance the wine tourism experience. Despite the promising prospects, challenges related to seasonality, regulations, and sustainability practices will need to be addressed.
Key Takeaways:
Global wine tourism generated a revenue of US$ 13.9 Billion by the end of 2023 the Wine tourism market is estimated to reach around US$ 47.5 Billion in 2033.
Online booking channel brings most of the bookings for wine tourism and expected to increase at a CAGR of 13.1% during the forecast period.
US dominated the global wine tourism market and contributed the major share of 17.1% in 2022
The 46-55 years age group dominated the global market with a share of 23.1% in 2022.
"The wine tourism market aligns with evolving consumer preferences and holds great potential for growth and innovation in the years to come," says an analyst at FMI.
Who is winning?
Leading players in Wine Tourism Market are Wine Paths, Zephyr Tours, Abercrombie & Kent, Intrepid Travel, BKWine Tours, Grape Escapes, Cellar Tours, The Wine Tour Booking, Wine Lovers Tours, WineTourism.com, Wine Tourism Australia, BK Tours & Travel, Wine Paths, BKWine, and BKWine Magazine among others.
Talk to our analyst and get the complete information of this report @ https://www.futuremarketinsights.com/ask-question/rep-gb-17319
Market by Categorization:
By Activity Type:
Winery Visits and Tastings
Wine Trails and Routes
Wine Festivals and Events
Wine Education and Workshops
Others
By Direct Suppliers:
Airlines
Hotel Companies
Tour Operators
By Indirect Suppliers:
OTA (Online Travel Agency)
Traditional Travel Agencies
TMCs (Travel Management Companies)
Aggregators
By Age:
Under 15 years
16-25 years
26-35 years
36-45 years
46-55 years
Over 55 years
By Demographic:
By Nationality:
By Booking Channel:
Phone Booking
Online Booking
In Person Booking
By Tour Type:
Individual travel
Professional Groups
Group travels
By Country:
The U.S.
Canada
Brazil
Mexico
Germany
The U.K.
France
Spain
Russia
India
China
Japan
Malaysia
Singapore
Australia
UAE
KSA
Italy
Qatar
Oman
ROW
Get More Valuable Insights:
Future Market Insights, in its new offering, provides an unbiased analysis of wine tourism market, presenting historical demand data (2018-2022) and forecast statistics for the period from 2023 to 2033. The study divulges compelling insights By Activity Type (Winery Visits & Tasting, Wine Trails & Routes, Wine Festivals & Events, Wine Education & Workshop, Others), By Direct Suppliers (Airlines, Hotel, & Tour Operators), By Indirect Suppliers (Online Travel Agencies, Traditional Travel Agencies, Travel Management Companies, Corporate Buyers & Aggregators), By Number of Bookings (By Age, By Demographic, By Nationality, By Booking Channel & By Tour Type), By Country (US, Canada, Brazil, Mexico, Germany, UK, France, Spain, Russia, India, China, Japan, Malaysia, Singapore, Australia, UAE, KSA, Italy, Qatar, Oman & ROW).
Grow your profit margins – buy this report at a discounted price now @https://www.futuremarketinsights.com/checkout/17319
Table of Content (ToC):
1. Executive Summary
    1.1. Global Market Outlook
        1.1.1. Who Is Travelling?
        1.1.2. Travel Gross Bookings
        1.1.3. Travel Gross Revenue
        1.1.4. How Much Do They Spend?
    1.2. Evolution Analysis
    1.3. FMI Analysis and Recommendations
2. Gross Revenue
    2.1. Gross Revenue (US$ Million) and Forecast (2023 to 2033)
    2.2. Number of Bookings (mm) and Forecast (2023 to 2033)
    2.3. Total Spending Y-o-Y Growth Projections (2023 to 2033)
    2.4. Number of Tourists Y-o-Y Growth Projections
3. Growth Parameters
    3.1. Government's Patronage Towineds Contributing to Growth in the Market
    3.2. Tourist Attraction Towineds Visiting Battleground is Driving the Market
    3.3. The launch of various programs by government is building Infrastructure
    3.4. Others (During the course study)
4. Supply to Demand: Today's Travel Distribution Network
    4.1. Direct v/s Indirect Distribution
    4.2. Travel Gross Revenues, by Channel, 2022
        4.2.1. Supplier Direct
        4.2.2. TMC
        4.2.3. Tour Operator
        4.2.4. OTA
5. Direct Supplier
5.1. Total Supplier Market, Share by Segment (%), 2022
        5.1.1. Airlines
        5.1.2. Hotel Companies
        5.1.3. Tour Operators
Complete TOC: https://www.futuremarketinsights.com/toc/rep-gb-17319
Explore FMI's Extensive Ongoing Coverage on Consumer Product Domain
Ecotourism Market Demand: The global ecotourism market size is set to reach US$ 22.48 billion in 2023. Overall sales of ecotourism are likely to surge at 15% CAGR, taking the forecasted market valuation to US$ 90.95 billion by the end of 2033.
Wine Cooler Market Size: Owing to rising consumption of alcoholic and non-alcoholic wines amongst millennials, the wine cooler market is set to follow a promising growth trajectory over the course of following years.
Premium Wine Cooler Market Share: The rapidly growing wine consumption has scaled up the need to purchase premium wine coolers with high bottle capacity.
Bar Accessories Market Trends: The global bar accessories market is projected to amass revenue of about US$ 4,086.6 million by 2032, up from US$ 2,415.2 million in 2022, advancing at a CAGR of 5.4% during the forecast period.
Europe Pet Care Products Market Forecast: Europe pet care products market is expected to soar at a CAGR of 7.2% during the forecast period 2023 to 2033. The market value is projected to increase from US$ 11,440.8 million in 2023 to US$ 23,026.7 million by 2033.
Smart Entertainment Systems Market Analysis: The global smart entertainment systems market size is anticipated to be worth US$ 271.67 billion in 2023. It is likely to surpass US$ 479.57 billion by 2033, and witness a CAGR of 5.8% during the forecast period.
USA & Canada Secondhand Apparel Market Outlook: USA & Canada secondhand apparel market is estimated to surge at a CAGR of 12.3% during the forecast period 2023 to 2033.
Plush Blanket Market Sales: The anticipated size of the global plush blanket market in 2022 was close to US$ 441.1 million. Over the projection period,
Fishing Reels Market Growth: The fishing reels market is estimated to be valued at US$ 5,894.3 million in 2023 and is expected to reach US$ 9,528.7 million by 2033. The adoption of fishing reels is likely to advance at a CAGR of 4.9% during the forecast period.
Anti-pollution Hair Care Market: The anti-pollution hair care market size is estimated to be valued at US$ 4,109.8 million in 2023 and is expected to reach US$ 8,380.0 million by 2033.
About Future Market Insights (FMI):
Future Market Insights, Inc. (ESOMAR certified, Stevie Award – recipient market research organization and a member of Greater New York Chamber of Commerce) provides in-depth insights into governing factors elevating the demand in the market. It discloses opportunities that will favour the market growth in various segments on the basis of Source, Application, Sales Channel and End Use over the next 10 years.
Contact Us:
Future Market Insights, Inc.
Christiana Corporate, 200 Continental Drive,
Suite 401, Newark, Delaware – 19713, USA
T: +1-845-579-5705
LinkedIn | Twitter | Blogs | YouTube
For Sales Enquiries: [email protected]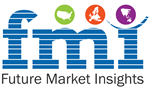 Originally published at https://www.einpresswire.com/article/638066376/wine-tourism-market-is-expected-to-reach-us-47-5-billion-registering-a-cagr-of-13-1-during-forecast-of-2023-to-2033-future-market-insights-inc