The USA ultrafiltration membranes market is set to reach US$ 1.9 billion with a 10.9% historical CAGR, driven by water quality concerns and stringent regulations. The US leads in water treatment infrastructure and advanced separation technology adoption.
NEWARK, Del, Oct. 27, 2023 (GLOBE NEWSWIRE) — The global ultrafiltration membranes market is anticipated to be US$ 10.7 billion by 2033. It is estimated to record a steady CAGR of 8.0% in the review period 2023 to 2033. It is likely to total US$ 5.0 billion in 2023. The global ultrafiltration membranes market registered an astonishing CAGR of 10.7% in the historical period between 2018 and 2022.
The ultrafiltration membrane market manufactures, distributes, and applies ultrafiltration membranes. Ultrafiltration (UF) is essential in several industries and applications, including water treatment and filtration.
Ultrafiltration is a membrane-based separation technology that uses semi-permeable membranes with typical pore sizes ranging from 1 to 100 nanometers. It separates particles, colloids, and macromolecules from solutions or suspensions. UF operates on the size exclusion principle, permitting smaller molecules to pass over the membrane while retaining larger molecules.
Request to Get a Sample of this Report: https://www.futuremarketinsights.com/reports/sample/rep-gb-17980
UF is used for filtration, concentration, and purification in milk processing, juice filtration, and whey protein separation. Ultrafiltration plays an important role in protein purification, virus removal, and concentration in biopharmaceutical production. It is likewise used in medical applications such as hemodialysis. Several industries, including chemical, petrochemical, and electronics, use ultrafiltration for wastewater recycling, water treatment, and product filtration.
Factors such as growing concerns over water quality, rigorous environmental regulations, and demand for advanced separation technology are driving the development of the ultrafiltration membrane market. Continuous research and development efforts drive the growth of more efficient and cost-effective ultrafiltration membranes with enhanced performance.
Rapid industrialization and urbanization in developing economies generate significant opportunities for applying ultrafiltration technology. The need for sustainable and environmentally friendly solutions drives the adoption of ultrafiltration technology, which can reduce chemical use and energy consumption compared to traditional treatment methods.
Key Takeaways from the Ultrafiltration Membranes Market Report
The United States ultrafiltration membranes industry is projected to reach US$ 1.9 billion in the forecast period.
The United Kingdom's ultrafiltration membranes industry is set to be valued at US$ 413.1 million by 2033.
China's ultrafiltration membranes industry is likely to total US$ 1.6 billion by 2033.
Japan's ultrafiltration membranes industry is estimated to register US$ 1.1 billion by 2033.
Based on material type, the ceramics materials are set to witness a CAGR of 7.8% from 2023 to 2033.
Unlock Exclusive Market Segments Insights: Buy Now to Discover Vital Trends, Drivers, and Challenges in this Industry: https://www.futuremarketinsights.com/checkout/17980
Scope of the Research Study:
Attribute
Details
Estimated Ultrafiltration Membranes Market Size (2023)
US$ 5.0 billion
Projected Ultrafiltration Membranes Market Valuation (2033)
US$ 10.7 billion
Value-based CAGR (2023 to 2033)
8.0 
%
Historical Data
2018 to 2022
Forecast Period
2023 to 2033
Quantitative Units
Value (US$ billion)
Segments Covered
 
Regions Covered
North America, Latin America, East Asia, South Asia Pacific, Western Europe, Eastern Europe, Middle East & Africa
Key Companies Profiled

3M
Advantec Mfs Inc
Alfa Laval
Asahi Kasei
Atech Innovations GmbH
B. Braun Medical Inc

 
"Several membranes uphold certain purity levels through separation courses used in food and beverage processing, water treatment, and pharmaceutical applications. Concerns about the impact of contaminants in groundwater, such as pesticide and pharmaceutical deposits, have been elevated. The need for discerning separation technology to meet recognized water quality values in such cases is ultimately the driving force behind the worldwide market." – Comments by Nikhil Kaitwade, Associate Vice President at Future Market Insights, Inc.
Competitive Landscape and Recent Developments in Ultrafiltration Membranes Industry:
Increased investment and ongoing research and development in membrane separation technology have led to the outline of membrane separation goods with improved toughness and higher flow rates. Furthermore, manufacturers are emerging membrane separation technology for industrial applications to meet the specific necessities of end-use industries.
For instance,
In February 2021, Toray Industries, Inc. announced the launch of polyvinylidene fluoride (PVDF) and ultrafiltration (UF) membranes for water treatment with outstanding virus removal rates and augmented water permeability.
In June 2020, H20 Innovation Inc. announced the signing of a strategic cooperation agreement with Nanostone Water, Inc., a ceramic membrane manufacturing company.
In September 2019, DuPont Safety & Construction announced that it had entered into an agreement to acquire BASF's Ultrafiltration Membranes business, including inge GmbH.
Get More Valuable Insights into Ultrafiltration Membranes Market Report
In its new offering, Future Market Insights (FMI) provides an unbiased analysis of the global ultrafiltration membranes market, presenting historical demand data (2018 to 2022) and forecast statistics from 2023 to 2033.
The study incorporates compelling insights on the ultrafiltration membranes industry based on material type (ceramics, polymers, other material types) and end-use (hemodialysis, industrial processes, food and beverage, potable water, biopharmaceuticals, wastewater) across several regions.
To get access to the Comprehensive Research Methodology, Request here! https://www.futuremarketinsights.com/request-report-methodology/rep-gb-17980
Ultrafiltration Membranes Market Outlook by Category
Material Type:
Ceramics
Polymers
Other Material Types
End-Use:
Hemodialysis
Industrial Processes
Food & Beverage
Potable Water
Biopharmaceuticals
Wastewater
About the Chemical and Materials Division at Future Market Insights (FMI)
Expert analysis, actionable insights, and strategic recommendations – the chemical and materials team at Future Market Insights (FMI) helps clients from all over the globe with their unique business intelligence needs.
With a repertoire of over 1,000 reports and one million+ data points, the team has analyzed the chemical and materials industry lucidly in 50+ countries for over a decade. The team provides end-to-end research and consulting services; reach out to explore how we can help.
Author:
Nikhil Kaitwade (Associate Vice President at Future Market Insights, Inc.) has over a decade of experience in market research and business consulting. He has successfully delivered 1500+ client assignments, predominantly in the Automotive, Chemicals, Industrial Equipment, Oil & Gas, and Service industries.
His core competency circles around developing research methodology, creating a unique analysis framework, statistical data models for pricing analysis, competition mapping, and market feasibility analysis. His expertise also extends wide and beyond analysis, advising clients on identifying growth potential in established and niche market segments, investment/divestment decisions, and market entry decision-making.
Nikhil holds an MBA degree in Marketing and IT and a Graduate in Mechanical Engineering. Nikhil has authored several publications and quoted in journals like EMS Now, EPR Magazine, and EE Times.
Have a Look at Related Reports in Chemicals & Materials Domain:
About Future Market Insights (FMI)
Future Market Insights, Inc. (ESOMAR certified, recipient of the Stevie Award, and a member of the Greater New York Chamber of Commerce) offers profound insights into the driving factors that are boosting demand in the market. FMI stands as the leading global provider of market intelligence, advisory services, consulting, and events for the Packaging, Food and Beverage, Consumer Technology, Healthcare, Industrial, and Chemicals markets. With a vast team of over 5000 analysts worldwide, FMI provides global, regional, and local expertise on diverse domains and industry trends across more than 110 countries.
Contact Us:       
Future Market Insights Inc.
Christiana Corporate, 200 Continental Drive,
Suite 401, Newark, Delaware – 19713, USA
T: +1-845-579-5705
For Sales Enquiries: [email protected]
Website: https://www.futuremarketinsights.com
LinkedIn| Twitter| Blogs | YouTube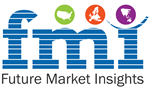 Originally published at https://www.einpresswire.com/article/664580380/rapid-growth-in-ultrafiltration-membranes-market-to-reach-us-10-7-billion-expected-by-2033-driven-by-expanding-applications-in-water-treatment-and