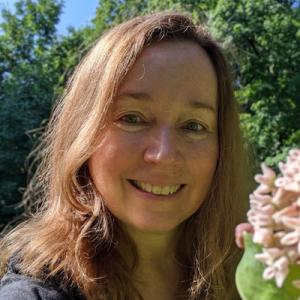 HOPEWELL JUNCTION, NEW YORK, UNITED STATES, October 24, 2023 /EINPresswire.com/ — Flowers are one of nature's most precious gits. Not only are they lovely to look at, they improve our air quality and are vital to the environment. From tulips, roses, sunflowers, daffodils, lilies, every flower can invoke feelings of happiness, warmth, and love. With their intoxicating blooms, vibrant petals, and exquisite beauty, flowers brighten up our lives whether as home décor or at any occasion in our lives. Be it weddings, parties, Valentine's Day, get togethers, flowers are always a welcome addition. Flowers signify love, beauty, romance, hope, peace, every beautiful emotion imaginable. Each flower holds a special type of meaning.
But do you also know that flowers provide us with numerous miraculous health benefits as well? Besides the fact that they improve our mood, they can help us with our overall health and wellness. So before you reach for another pill for that headache, fatigue, or allergy, let the healing power of flowers aid your mind, body, and soul.
Karen Crehan is a highly sought after communicator and messenger of the Nature Angels, Flower Therapy Healer, Flower Essence Photographer, Reiki Master, and author of the e-book, The Power of the Flowers: A Book on Healing.
Karen's mission is to help humanity lift themselves out of darkness, obscurity, and suffering to find hope, inner truth, solidarity and peace. The Universe is intricately connected to our energy. By aligning ourselves with this frequency and vibration, we tap into the infinite possibilities offered to us by the Universe, and we can manifest the life that we desire and break free from our negative energies and patterns.
Karen believes we are all limitless beings of light and loving energies of the Universe that transcend space and time. She channels the loving, warm benevolent energies offered from the Universe that rejuvenate our mind, body, and spirit. The results are genuine joy.
Karen's inspirational journey towards helping others began as a young child when she was visited by her four guardian angels. As an adult she spent years doing soul work and emotional healing, and begin to find solace in nature and by connecting with Angels, guides, and fairies. Inspired, feeling incredibly uplifted, she felt a calling to do energy work and soon became a Reiki practitioner and then a Reiki master.
She took classes taught by Belinda Womack including the 12 Archangel University and the Accelerated Discovery program. Soon she learned about the incredible wonder of working with flowers and the Nature Angels. She became certified in elemental healing, Magical Awakening® and Healing Angel Protocol. As she began to feel rebalanced and energized like never before, it dawned on her how so many of us suffer from unprocessed trauma that stem from our childhood or our ancestry that lead to chronic illness and disease. Connecting with nature on a more profound level and indulge in the healing power of plants has always been an option for us but not taught to us in school.
We can purchase one of Karen's stunning flower photos supercharged by Nature angels and Reiki energy. Besides her work with flowers, Karen also connects us with our angels and guides where she relays specific messages, healing, and Divine guidance.
Karen's e-book The Power of the Flowers: A Book on Healing is also a must read where she has you work with a certain flower image and guided meditation from the Nature Angels for 30 individual flowers over a period of 90 days. Each flower image builds on the previous one to expand you more.
Karen's hope is that everyone lives in good health, happiness and prosperity and we can attain this through the light energy of the Universe. When we naturally heal, we become less stressed and filled with purity, love, and compassion for ourselves and others.
In such trying times, Karen encourages us to fill our lives with flowers and open up our heart to angels so we can experience divine intervention. Let Karen take you on a healing journey where you will be absolutely transformed and manifest the life you have always wanted.
Close Up Radio will feature Karen Crehan Sayago in an interview with Jim Masters on Wednesday October 25th at 3:00 p.m. EST
Listen to the show on BlogTalkRadio
If you have any questions for our guest, please call (347) 996-3389
For more information, visit https://www.karencrehan.com/
Written By: Beatrice Maria Centeno
Lou Ceparano
Close Up Television & Radio
+1 631-850-3314
email us here
Visit us on social media:
Facebook
Originally published at https://www.einpresswire.com/article/663794571/nature-angels-communicator-karen-crehan-to-be-featured-on-close-up-radio