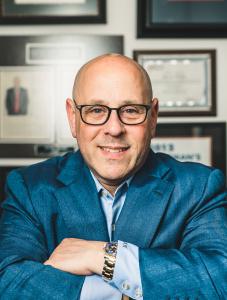 DALLAS , TX , USA , September 6, 2023/EINPresswire.com/ — Kevin Hodes, Founder of Sywpit, has joined forces with sports icon Dick Vitale and other prestigious professionals from across the world to co-author the highly acclaimed book, "Never Give Up." Published by SuccessBooks®, the book officially graced the literary stage on August 31, 2023.
Upon its release, "Never Give Up" made waves in the literary world. Securing top spots on Amazon's coveted best seller lists. In addition, it hit #2 on the NEW RELEASE List for both the Direct Marketing and Sales & Selling categories, while also ranking #5 on the NEW RELEASE list for Entrepreneurship, solidifying its status as a must-read for aspiring entrepreneurs and marketing enthusiasts alike. With its compelling insights and unwavering spirit, "Never Give Up" has undoubtedly earned its place among the best of the best in the world of literature and motivation.
Kevin's contribution, titled "The Freedom to Never Give Up" has been an instrumental force behind the book's soaring success. Within the pages of his chapter, readers gain profound insights providing invaluable guidance for conquering life's adversities.
Introducing Kevin Hodes:
Since 1999, Kevin Hodes, the founder of Swypit, has championed integrity and transparency within the credit card processing sphere. Swypit transcends conventional services by supporting clients in business growth and management, translating into enhanced profitability. Kevin's expertise in merchant services has earned him recognition on major networks including ABC, NBC, CBS, A&E, E!, and Bravo.
In an industry often dominated by profit-centric third-party providers, Swypit distinguishes itself by prioritizing personalized attention and unmatched customer support.
Swypit stands at the forefront, offering superior service, competitive rates, and cutting-edge technology. Their comprehensive offerings include complimentary credit card terminals, assistance with versatile point-of-sale systems, inventory management, payroll solutions, gift cards, and cash advance services. Notably, they provide no-cost credit card processing through surcharging.
Kevin Hodes boasts the distinction of a four-time Best-Selling Author and Executive Producer of acclaimed documentaries, including "Maximum Achievement: The Brian Tracy Story" (2017), "The Jay Abraham Story: Getting Everything You Can Out Of All You've Got" (2018), "The Truth About Reading" (2021), "Dickie V" (2022), "It's Happening Right Here" (2022), "Tactical Empathy" (2022), and "Folds of Honor: A Fighter Pilot's Mission to Deliver Healing and Hope to America" (2020). His work has garnered multiple Telly awards, with the "Folds of Honor" documentary receiving two Emmys.
Kevin's commitment to community engagement is evident through his philanthropic efforts. Profits from Swypit directly contribute to various community organizations, with a primary focus on "The American Fallen Soldiers Project" and "The Folds of Honor."
Never Give Up is now available for purchase. Visit HERE to order your copy today.
SuccessBooks®
SuccessBooks®
email us here
Originally published at https://www.einpresswire.com/article/654126519/kevin-hodes-achieves-amazon-best-seller-status-with-never-give-up-co-authored-with-dick-vitale