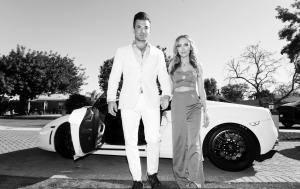 Chart Your Path to Financial Independence: Peter Diamond's Revolutionary Approach to Self-Compounding Wealth
Embrace the power of self-compounding cash-flowing assets that work for you: Peter Diamond's vision is to turn your financial dreams into a reality."
— Peter Diamond, Tax, Real Estate & Bankability Expert
SCOTTSDALE, AZ, USA, November 7, 2023 /EINPresswire.com/ — In the realm of financial expertise, few individuals shine as brightly as Peter Diamond. An authoritative voice in the fields of tax, real estate, financial freedom and Bankability, Diamond has carved out a niche for himself as a venerated adviser and author, particularly renowned for his revolutionary Diamond Wealth Real Estate System. His comprehensive approach to fiscal education and strategy has become a cornerstone for those aiming to transcend the conventional trade of time for money through intelligent investment in self-compounding cash-flowing assets.
At the core of Peter Diamond's expertise is a profound understanding of the intricacies of tax & accounting. His website, https://peterdiamond.tax, stands as a testament to his commitment to empowering individuals and businesses alike with the knowledge to navigate the often-turbulent seas of taxation. With a blend of experience and continuous study, Diamond has positioned himself as an ally to those seeking to optimize their tax situations, ensuring that they not only comply with the law but also maximize their financial potential as well as minimize liability, exposure and risk.
Diamond's CFO and tax services are more than mere compliance work; they are a proactive pursuit of opportunities to save money and invest wisely. His insight into tax codes and their implications on personal and business finances is instrumental in helping clients minimize liabilities and enhance profitability. This tax savviness is a vital component of his broader financial acumen.
Real estate remains one of the most potent investment vehicles for building wealth, and Peter Diamond is an expert in this arena. His Diamond Wealth Real Estate System educates investors on the nuances of property investment, emphasizing the importance of assets that generate passive income. This system is not a one-size-fits-all proposition but a nuanced methodology that considers individual goals and market dynamics.
Through his program, Diamond empowers individuals to break away from the paradigm of trading time for money—a common trap that limits earning potential and wealth accumulation. Instead, he advocates for and instructs on the acquisition of self-compounding, cash-flowing assets. These are investments that not only maintain their value but also generate income, grow over time, and potentially offer tax benefits, which further leverages his tax expertise.
Perhaps one of the most distinctive feathers in Peter Diamond's cap is his skill in enhancing Bankability. Peter is also the Presided of the American Institute of Bankability Experts (AIBE). AIBE helps educates the masses on the importance of bankability, mindset and having self-compounding assets. Diamond's world-class CFO and Bankability services provide select clients with an edge in this critical area.
His approach to bankability transcends mere credit repair. Diamond assesses and develops a client's financial narrative, ensuring that it aligns with the stringent requirements and expectations of lending institutions. He works on crafting a robust financial picture that banks can trust, which includes strategic planning, financial management, and even guidance on matters such as interest rates and loan structuring.
Beyond his direct financial services, Peter Diamond is a prolific author and educator. His work disseminates valuable knowledge in a manner that is both accessible and actionable. The Diamond Wealth Real Estate System is not just a testament to his expertise but also his dedication to educating others. By sharing his knowledge through books and educational programs, Diamond has extended his influence far beyond the confines of personal consultation.
His writings and teachings reflect a holistic view of wealth creation, one that acknowledges the interconnectedness of various financial disciplines. He elucidates complex concepts with clarity and provides practical strategies that individuals can implement to realize their financial ambitions.
In a world where financial stability and growth are increasingly challenging, experts like Peter Diamond are invaluable. His comprehensive skill set in tax, real estate, and bankability offers a threefold advantage to those looking to safeguard and grow their wealth. Diamond's dedication to his clients and students alike demonstrates that he is not merely a consultant but a committed partner in the journey towards financial freedom.
By fostering a deep understanding of self-compounding assets and the importance of robust financial planning, Diamond's influence reaches far beyond the conventional scope of a financial advisor. For anyone serious about making informed, strategic decisions that will echo positively through their financial future, Peter Diamond stands out as a beacon of knowledge and guidance. His contributions through https://peterdiamond.tax, his educational system, and personalized services offer a pathway to financial literacy and independence that is both rare and invaluable in today's complex economic landscape.
Kacey Kincaid
US Tax
email us here
Visit us on social media:
LinkedIn
Originally published at https://www.einpresswire.com/article/666883679/breaking-the-mold-how-peter-diamond-s-innovative-strategies-are-redefining-wealth-creation