Germany is the leading producer and supplier in the Europe toy bags market, and it is projected to advance at an average 3.1% CAGR from 2024 to 2034. India Toy Bag Market is expected to witness a growth rate of 5.8% in sales of toy bags through 2034.
NEWARK, Del, Nov. 17, 2023 (GLOBE NEWSWIRE) — The worldwide sales of toy storage bags in 2023 generated a revenue of around US$ 104.1 million. The global toy bag market value could rise by a 3.6% growth rate annually between 2024 and 2034. Following this moderate CAGR, the overall market is projected to reach US$ 153.6 million by 2034, growing from US$ 107.7 million in 2024.
Playroom storage accessories, like toy bags, offer a space-saving alternative to keep toys organized. The product has become necessary given the limited space in modern residents, especially in cities. The product also provides a convenient way to transport toys to parks, picnics, or family vacations.
Click to Request Sample Report and Drive Impactful Decisions: https://www.futuremarketinsights.com/reports/sample/rep-gb-18273
Increasing priority for organized living spaces with the growing urbanization and compact house designs has increased the demand for toy storage bags in recent years. In addition, toy storage bags' ability to serve several purposes renders them a desirable and useful option for households seeking adaptable storage options at hand.
Kids' use of fun and functional storage for toys is also considered a habit-forming activity that can enhance their sense of order and personal growth. Toy storage bags are a helpful option for families on a trip or traveling because many of them are made to be readily portable.
"Though the global demand for toy bags has emerged as a niche market, certain trends and environmental regulations have transformed the business orientation of market players. Toy storage bag manufacturers can uphold such ideals by using robust, recyclable, and ecologically friendly materials," – Says Senior Consultant Ismail Sutaria in Packaging at Future Market Insights (FMI).
Key Takeaways from the Global Toy Bag Market Study Report
The United States is presently the leading market for sales of toy bags, and the sales are projected to rise at 3.8% CAGR through 2034.
Production of toy storage bags in Germany is poised to witness a year-on-year growth rate of 3.1% from 2024 to 2034.
China currently dominates the regional toy bag market in Asia and is likely to witness an annual growth rate of 4.5% during the forecast years.
The demand for toy bags is growing remarkably in India these days, and during the forecast years, it is anticipated to advance at 5.8% CAGR.
Ready to Dive Deeper? Request Our Comprehensive Report Methodology Now: https://www.futuremarketinsights.com/request-report-methodology/rep-gb-18273
Competitive Landscape for Toy Bag Market Players
The global market of toy bags is gradually becoming diversified and competitive with the emergence of new market players in Asia. Moreover, the recent entry of traditional bag manufacturers in this sector to expand their manufacturing facilities has also increased the number of market participants.
Key Players:
Babyjoys
Disney
Kidorable
Naturally KIDS
SUNNYLIFE
X-costume
Recent Developments by the Toy Bag Manufacturing Industries
In July 2022, Vandoona Company introduced its new product line of clear toy storage and organization mesh bags in India. The product is available in 16 color-coded toy bags with drawstring closure type. The unique feature of this product is that it is made up of a washable mesh net and comes in different sizes as per the buyer's requirement.
In January 2023, Polka Tots Company released multipurpose canvas storage bins with large capacity and attractive prints to the market. It can be used as a toy basket and organizer and is lightweight, which makes it easy to handle. The company also claims that the chic pattern design makes the product perfect for keeping in bookcases, cubbies, and shelves.
Build A Future-Ready Business – Buy Now to Embrace Innovation and Ensure Enduring Success: https://www.futuremarketinsights.com/checkout/18273
Key Segments:
By Material Type:
Plastic
Paper
Fabric
Metal
Others
By Bag Type:
Tote Bag
Duffle Bag
Drawstring Bag
Mesh Bag
By Category:
By Sales or Distribution Channel:
Supermarket or Hypermarkets
Specialty Stores
Online Retail Channels
Other Offline Sales Channels
By Region:
North America
Latin America
Europe
East Asia
South Asia and Pacific
The Middle East and Africa (MEA)
Author
Ismail Sutaria (Lead Consultant, Packaging and Materials) has over 8 years of experience in market research and consulting in the packaging & materials industry. Ismail's strength lies in identifying key challenges faced by the client and offering logical and actionable insights to equip the clients with strategic decision-making power.
Ismail has been an instrumental part of several transformational consulting assignments. His key skills include competitive benchmarking, opportunity assessment, macroeconomic analysis, and business transformation advisory. Ismail is an MBA holder in Marketing and has a Bachelor's Degree in Mathematics. 
Ismail is a regular at industry conferences and expos and has been widely covered in electronic and print media. He is a Speaker at our upcoming Talk show – Rise of the Intelligent Packaging. Ismail has been quoted in leading publications, including the European Pharmaceutical Review and the European Adhesive Tape Association.
Explore Trending Reports of Packaging
About Future Market Insights (FMI)
Future Market Insights, Inc. (ESOMAR certified, recipient of the Stevie Award, and a member of the Greater New York Chamber of Commerce) offers profound insights into the driving factors that are boosting demand in the market. FMI stands as the leading global provider of market intelligence, advisory services, consulting, and events for the Packaging, Food and Beverage, Consumer, Technology, Healthcare, Industrial, and Chemicals markets. With a vast team of over 5000 analysts worldwide, FMI provides global, regional, and local expertise on diverse domains and industry trends across more than 110 countries.
Contact Us:
Future Market Insights Inc.
Christiana Corporate, 200 Continental Drive,
Suite 401, Newark, Delaware – 19713, USA
T: +1-845-579-5705
For Sales Enquiries: [email protected]
Website: https://www.futuremarketinsights.com
LinkedIn| Twitter| Blogs | YouTube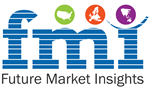 Originally published at https://www.einpresswire.com/article/669231600/global-demand-for-toy-bags-to-surge-at-3-6-cagr-over-the-next-ten-years-the-net-valuation-of-the-global-market-by-2034-is-forecast-to-cross-us