China is expected to lead the global flash-based arrays industry, reaching a size of US$ 73.5 billion by 2033, according to the country-wise opportunity analysis.
NEWARK, Del, Sept. 11, 2023 (GLOBE NEWSWIRE) — The global market for flash-based arrays is set to achieve strong financial growth, reaching a value of approximately US$ 391.0 billion by 2033. This growth is expected to happen at an impressive annual rate of around 17.8%.
Video streaming and content delivery are anticipated to surge the market for flash-based arrays in Asia Pacific. Large volumes of data, including image and video files, are frequently handled by content delivery networks (CDNs) and video streaming services.
Demand might also be driven by flash-based arrays' high input/output (I/O) capability, which enables rapid delivery and low-latency access of content to users. These are anticipated to lead to quicker loading times for content and smoother streaming. Both of these elements are likely to guarantee user happiness and keep subscribers.
For instance, according to the Interactive Advertising Bureau (IAB), Asia Pacific is predicted to set a new record for the prominent rate of worldwide OTT subscriber growth in 2018. About 64% of internet users in the region watch around 1.6 hours of online video every day.
The gaming market in North America is anticipated to rise quickly through 2033. For gamers, quick loading times might be crucial as they want a flawless and immersive experience. Demand is expected to be driven by flash-based arrays' capacity to speed up the loading of environments, models, and textures.
Real-time reaction is prompted by low-latency storage, which is another issue for gamers in the area. For instance, players would need less lag and speedy data access in online multiplayer games to enable fair and competitive competition. By reducing latency, flash-based arrays are expected to contribute to a top-notch gaming experience.
Unlock the Potential of Flash-based Arrays! Request a Sample and Elevate Your Data: https://www.futuremarketinsights.com/reports/sample/rep-gb-17929
Key Takeaways from Flash-based Arrays Market Report:
The global flash-based arrays industry expanded at an astonishing CAGR of 8% in the historical period from 2018 to 2022.
The United States is anticipated to construct a specific profit potential of US$ 53.5 billion from 2023 to 2033.
China's flash-based arrays industry is anticipated to remain at the forefront by topping a size of US$ 73.5 billion by 2033.
Based on organization size, the large enterprises segment is expected to witness a CAGR of 4% from 2023 to 2033.
In terms of product type, the hybrid flash arrays segment is estimated to witness a CAGR of 6% by 2033.
"It is projected that rising digitalization would contribute to the innovation of IT infrastructures and operations across diverse businesses globally. These businesses anticipate a growth in demand for low-latency, high-speed storage options, particularly flash-based arrays. This is linked to the rapidly expanding use of cloud computing, data analytics, and the internet of things." – Says a lead analyst at Future Market Insights (FMI).
Competitive Landscape:
Software and hardware components of flash-based array vendors' products are projected to benefit from significant investments in research & development projects. It is projected that they would create more dependable and quick NAND flash memory to improve data management algorithms. 
Companies are getting ready to include non-volatile memory express (NVMe) technology into their product lines as it has become widely used worldwide. They would be able to provide their customers with speedy data access speeds and excellent performance as a result.
A few businesses might enhance their current selection of flash-based arrays. They can achieve this by introducing novel analytical capabilities and distinctive data management features.
It is planned to contain built-in data deduplication, compression, analytics capabilities, and encryption. Data centers should be able to learn more about their storage and data efficiency with the use of such features.
Leading Key Players:
Dell EMC
Fujitsu Ltd.
Hewlett Packard Enterprise Development LP
Hitachi Data Systems Corporation
Purchase Now and Seize this Opportunity for a Detailed Flash-based Arrays Market:
https://www.futuremarketinsights.com/checkout/17929
For instance,
In June 2023, the United States-based Pure Storage, Inc. debuted the FlashArray//E and FlashArray R4 platforms. These are regarded as the perfect answers for data centers searching for cutting-edge storage systems to handle heavy workloads.
The first block storage-only appliance was unveiled in May 2023 by NetApp, Inc., a data and storage management company based in the United States. For SAN clients, who now use the company's universal storage arrays for block storage, it seeks to simplify its storage portfolio.
More Insights Available on Flash-based Arrays Market:
Future Market Insights (FMI), in its new offering, presents an unbiased analysis of the global flash-based arrays market presenting historical data (2018 to 2022) and forecast statistics for the period from 2023 to 2033.
The study reveals market projections based on product type (hybrid flash arrays and all-flash arrays), organization size (large enterprise and SMEs), end-use (BFSI, IT & telecom, industrial, and others), and region (North America, Latin America, Western Europe, Eastern Europe, East Asia, South Asia and Pacific, and Middle East and Africa).
Flash-based Arrays Market Segmentation:
By Product Type:
Hybrid Flash Arrays
All Flash Arrays
By Organization Size:
By End Use:
BFSI
IT & Telecom
Industrial
Other End-Uses
By Region:
North America
Latin America
Western Europe
Eastern Europe
South Asia and Pacific
East Asia
Middle East and Africa
Author By: 
Sudip Saha is the managing director and co-founder at Future Market Insights, an award-winning market research and consulting firm. Sudip is committed to shaping the market research industry with credible solutions and constantly makes a buzz in the media with his thought leadership. His vast experience in market research and project management across verticals in APAC, EMEA, and the Americas reflects his growth-oriented approach to clients.
He is a strong believer and proponent of innovation-based solutions, emphasizing customized solutions to meet one client's requirements at a time. His foresightedness and visionary approach recently got him recognized as the 'Global Icon in Business Consulting' at the ET Inspiring Leaders Awards 2022.
Have a Look at the Related Reports of the Technology Domain:
Enterprise Flash Storage Market Growth– The growth of IT device market is advancing from past two decades. In the business world, data storage is a decisive and essential part. In an organization, data growth is driven by business applications, digital media, analytics, database systems, and many other applications.
All Flash Array Market Size– The global all flash array market is growing at a CAGR of 15.4% from 2022-2032, to be valued at US$ 85,990 Million. Growth is attributed to increased demand for all flash drives for their miniature size and high data transfer rates coupled with low heat dissipation which justifies its usage in data centers over the traditional hard disk drives (HDD).
Transistor Arrays Market Share– Increasing demand for the elimination of adoption of discrete transistors, and reduction of the overall size of the semiconductor board and costs associated with it, led to the introduction of transistor arrays.
Powered Storage Devices Market Trend– The powered storage devices market is expected to reach US$ 62,296.5 Million by 2033, growing at a CAGR of 14.1% for 2023-2033.
Data Centre Rack Server Market Analysis– The global data centre rack server market value is projected to increase by US$ 302.5 Billion by the year 2032. Over this forecast period, the overall market is anticipated to register a fair CAGR of 14.5% as per this report.
About Future Market Insights (FMI):
Future Market Insights, Inc. (ESOMAR certified, recipient of the Stevie Award, and a member of the Greater New York Chamber of Commerce) offers profound insights into the driving factors that are boosting demand in the market. FMI stands as the leading global provider of market intelligence, advisory services, consulting, and events for the Packaging, Food and Beverage, Consumer Technology, Healthcare, Industrial, and Chemicals markets. With a vast team of over 5000 analysts worldwide, FMI provides global, regional, and local expertise on diverse domains and industry trends across more than 110 countries.
Contact Us:        
Future Market Insights Inc.
Christiana Corporate, 200 Continental Drive,
Suite 401, Newark, Delaware – 19713, USA
T: +1-845-579-5705
For Sales Enquiries: [email protected]
Website: https://www.futuremarketinsights.com
LinkedIn| Twitter| Blogs | YouTube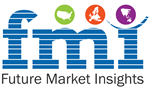 Originally published at https://www.einpresswire.com/article/655040920/flash-based-arrays-market-positioned-for-exceptional-growth-targeting-a-us-391-0-billion-valuation-by-2033-with-a-striking-17-8-cagr-future