The Double-Sided Tape Market report, published by Future Market Insights, an ESOMAR Certified Market Research and Consulting Firm, offers valuable insights and analysis of the double-sided tape market. Based on the research report, the global market is projected to reach a value of $17.4 billion by 2033. Furthermore, the report comprehensively explains the scope and content of the research, encompassing the driving factors, market size, and forecast data for double-sided tape. It also provides detailed segmentation in revenue and shipment, along with 10-year forecasts extending up to 2033. The report includes information about key players in the industry, their market shares, the competitive landscape, and regional insights.
NEWARK, Del, Aug. 28, 2023 (GLOBE NEWSWIRE) — According to Future Market Insights (FMI), the global double-sided tapes market is projected to register US$ 11.4 billion in 2023. It is expected to soar at 4.3% CAGR from 2023 to 2033. Revenue is likely to be worth US$ 17.4 billion by 2033.
From 2018 to 2022, the market stood at US$ 10.9 billion. The market is projected to generate a monetary potential of US$ 6 billion by 2033-end.
The industrial sector, including automotive, electronics, construction, and aerospace, is a key consumer of double-sided tapes. Customers increasingly demand lightweight materials, improved bonding solutions, and ease of application, which has driven the adoption of double-sided tapes in these sectors.
Drivers and Challenges Impact Market Dynamics. Find more insights in a sample report! Download Now: https://www.futuremarketinsights.com/reports/sample/rep-gb-17799   
Innovations in adhesive technology have led to the development of high-performance double-sided tapes that offer better bonding strength, durability, and resistance to extreme conditions. These advancements have expanded the application scope of double-sided tapes and driven market growth.
With the rise of e-commerce and online retail, the demand for packaging materials, including double-sided tapes, has increased. Double-sided tapes are widely used in packaging applications, offering efficient and secure sealing solutions.
The medical sector has seen a rise in the use of double-sided tapes for applications in medical device assembly, wound dressings, and surgical tapes. The need for reliable and safe bonding solutions in the healthcare industry drives the demand.
The graphic arts sector extensively uses double-sided tapes for mounting prints, photographs, posters, and artworks. As the graphic arts sector accelerates, so does the demand for double-sided tapes in this market.
The construction sector's growth, particularly in emerging economies, has boosted the demand for double-sided tapes. Its applications include cladding, bonding, and mounting materials in building and infrastructure projects.
The electronics sector's rapid growth, including smartphones, tablets, wearables, and IoT devices, has led to a high demand for double-sided tapes. They provide effective and reliable bonding solutions for several electronic components.
The automotive sector is a significant consumer of double-sided tapes used for bonding parts during vehicle assembly. As the automotive sector continues to evolve and emphasize lightweight materials and improved design, the demand for double-sided tapes is expected to propel.
Increasing environmental awareness has shifted towards eco-friendly and sustainable adhesive solutions. Few manufacturers are focusing on developing biodegradable and recyclable double-sided tapes to meet the demand for environmentally friendly products.
Key Takeaways of Double Sided Tape Market
The global market for double-sided tapes is set to witness a sum of US$ 17.4 billion by 2033 end.
The global market for double sided tapes is poised to exhibit 4.3% CAGR over the forecast period.
In 2023, the global double sided tapes market is projected to hold a total of US$ 11.4 billion.
Based on resin type, the acrylic segment will likely be the frontrunner in the global market, expanding at 4.1% CAGR through 2033.
Holt melt technology is set to be at the forefront of the global double sided tapes industry, expanding at 4% CAGR through 2033.
"Expansion of e-commerce sector is likely to provide growth opportunities for double sided tapes manufacturers. Key companies are providing custom solutions for niche needs across different sectors from packaging to aerospace. Product differentiation would be a key factor driving sales in this market throughout the forecast period." says an FMI analyst.
Completive Landscape
Key manufacturers might collaborate with distributors, wholesalers, and retailers to ensure their products are readily available to end-users. They might invest in marketing campaigns, participate in trade shows, and provide educational resources to showcase their expertise and product range.
Double-Sided Tape Market Research Report Coverage:
Attribute
Details
Market Size Value (2023)
US$ 11.4 billion
Market Forecast Value (2033)
US$ 17.4 billion
Anticipated Growth Rate (2023 to 2033)
4.3% CAGR
Forecast Period
2023 to 2033
Historical Data Available for
2018 to 2022
Market Analysis
Volume (MT) and Value (US$ Billion)
Key Regions Covered
North America, Latin America, Europe, South Asia, East Asia, Oceania, and Middle East & Africa
Key Countries Covered
Canada, United States, Mexico, Brazil, Chile, Peru, Argentina, Germany, France, Italy, Spain, United Kingdom, Netherlands, Belgium, Nordic, Russia, Poland, China, Japan, South Korea, India, Thailand, Malaysia, Indonesia, Singapore, Australia, New Zealand, GCC Countries, South Africa, Central Africa, and others
Key Market Segments Covered

Resin Type
Technology
Backing Material
End-use
Region

Key Companies Profiled

3M Company
Adchem Corporation
Adere Produtos Auto Adesivo Ltda.
Advance Tapes International Ltd.
Ajit Industries Pvt. Ltd.
Buy the report now to access the competition dashboard, which includes a market share analysis of top players in the double-sided taps industry, a strategy overview, and other valuable data. This information will enable you to make informed business decisions. https://www.futuremarketinsights.com/checkout/17799
Get More Valuable Insights
Future Market Insights (FMI), in its new report, offers an unbiased analysis of the double sided tapes industry, analysing historical demand from 2018 to 2022 and forecast statistics for 2023 to 2033.
The study reveals growth projections on the double-sided tapes market by resin type (acrylic, rubber, silicone, and others), technology (hot melt, solvent, water), backing material (paper, film, foam, and others), and end-use (building & construction, automotive, electrical & electronics, paper & print, and others) across several regions.
About the Packaging Division at Future Market Insights (FMI)
The packaging division at Future Market Insights (FMI) provides an in-depth historical analysis and projections for the next ten years and covers the competitive landscape through a unique dashboard view.
Ranging from packaging materials, and packaging machinery to packaging designs & formats, Future Market Insights (FMI) has an exhaustive database for these industry verticals, serving clients with unique research offerings and strategic recommendations.
With a repository of 1,000+ reports, the team has analyzed the packaging industry comprehensively in 50+ countries. The team evaluates every node of the value chain and provides end-to-end research and consulting services; reach out to explore how we can help.
Double Sided Tapes Market by Category:
By Resin Type:
Acrylic
Rubber
Silicone
Others
By Technology:
By Backing Material:
By End-use:
Building & Construction
Automotive
Electrical & Electronics
Paper & Print
Others
By Region:
North America
Latin America
Europe
Asia Pacific
Middle East & Africa
Explore Trending Reports of Packaging
Hydrocolloid Tapes Market Size: Hydrocolloid bandages have gained immense popularity as they can be applied to nearly all age groups and especially for people experiencing mild to moderate seepage. The convenience of using it without the need for supervision in homecare settings is fuelling the growth of hydrocolloid tapes.
Filament Tapes Market Share: The filament tapes market size is projected to be valued at US$ 5,276.5 million in 2023 and is expected to rise to US$ 10,477.1 million by 2033. The sales of filament tapes are expected to register a significant CAGR of 7.1% during the forecast period.
Rubber Tapes Market Sales: Increasing sales of rubber tapes for repairing and protecting, along with rising expenditure on regular upkeeping and maintenance of machines and equipment could continue driving the market. In 2022, more than 39% of rubber tapes used were used for repairing and protecting applications.
Packaging Tapes Market Demand: The packaging tapes market is projected to witness a rising growth outlook during the forecast period. A new forecast by FMI anticipates that rigid packaging tape market revenue will rise from 2022 to 2032 and is anticipated to offer a growth opportunity The packaging tapes market is projected to witness a rising growth outlook during the forecast period. A new forecast by FMI anticipates that rigid packaging tape market revenue will rise from 2022 to 2032 and is anticipated to offer a growth opportunity of US$ 45.3 Billion.
Duct Tapes Market Growth: Duct tapes are adhesive tapes that are used for sealing, repairing, waterproofing, strapping, splicing, holding, and used for other household chores but stringent government regulations are focusing on limiting carbon emissions which are declining the growth of the duct tape market over the projection period.
Masking Tapes Market Analysis: The global masking tapes market has been estimated to be worth US$ 4758.83 million in 2022, with a CAGR of 5.20% during the forecast period. The global masking tape market is anticipated to exceed US$7900.55 million by the end of 2032.
BOPP Packaging Tapes Market Outlook: BOPP packaging tapes are among the most cost-efficient and effective components in packaging solutions. Their versatility makes them useful in multiple applications. The basic structure of BOPP packaging tapes comprises a thermoplastic polymer. In other words, BOPP packaging tapes can be used in both – cool and hot temperatures.
Flatback Tapes Market Volume: The FMI team also predicts that the China flatback tapes market will grow by 8.5% year over year during the forecast period, defying initial uncertainty about how the market will perform during a global pandemic. Total flatback tapes sales in Asia Pacific excl. Japan is expected to reach USD 517.9 million in 2022.
Strapping Tapes Market Value: Demand for strapping tapes is expected to grow at a healthy CAGR over the forecast period, primarily driven by the growth in the automotive sector and electrical sectors. In addition, the growing usage of strapping tapes in sports equipment has further fuelled the growth in the target market.
Gummed Tapes Market Innovation: Overall, the market of gummed tapes is expected to witness immense growth on the back of various benefits offered by gummed tapes such as better product representation, and increased product safety owing to the strong adherence to the products.
About Future Market Insights, Inc.
Future Market Insights, Inc. (ESOMAR certified, Stevie Award – recipient market research organization and a member of Greater New York Chamber of Commerce) provides in-depth insights into governing factors elevating the demand in the market. It discloses opportunities that will favor the market growth in various segments based on Source, Application, Sales Channel and End Use over the next 10 years.
Contact Us:
Future Market Insights Inc.
Christiana Corporate, 200 Continental Drive,
Suite 401, Newark, Delaware – 19713, USA
T: +1-845-579-5705
LinkedIn | Twitter | Blogs | YouTube
For Sales Enquiries: [email protected]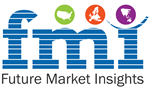 Originally published at https://www.einpresswire.com/article/652342586/double-sided-tapes-market-to-transcend-us-17-4-billion-by-2033-amid-surging-demand-for-lightweight-adhesive-materials-future-market-insights-inc