North America set to become a major player on the world stage when it comes seafood consumption
NEWARK, Del, Sept. 11, 2023 (GLOBE NEWSWIRE) — The global aquafeed additives market size is anticipated to surpass US$ 3.4 billion by 2033. It is estimated to record a steady CAGR of 4.3% in the review period 2023 to 2033. It is likely to exceed a valuation of US$ 2.3 billion in 2023. The global aquafeed additives market registered an astonishing CAGR of 6.1% in the historical period between 2018 and 2022.
Aquafeed additive is an important part of the aquaculture feed additives industry, which includes the cultivation of aquatic organisms such as fish, shrimp, and shellfish for human consumption. Aquatic feed additives are specialized ingredients included in the feed for these marine species. They serve various purposes, including improved nutrition, refining growth and health, and ensuring farmed seafood quality.
The aquafeed additives industry is growing rapidly to meet growing seafood demand. This is causing a meteoric rise in sales of high-quality aquaculture feeds. This includes additives that optimize nutrition and health of farmed aquatic species.
Request Your Sample Report to Uncover Key Insights into the Aquafeed Additives Market: https://www.futuremarketinsights.com/reports/sample/rep-gb-17924
Aquafeed additives include many ingredients, including proteins, vitamins, minerals, amino acids, enzymes, probiotics, prebiotics, antioxidants, and more. These additives are carefully selected and formulated to meet the specific nutritional needs of diverse aquatic species at different growth stages.
One of the key functions of aquafeed additives is to offer essential nutrients that may be lacking in the main diet. This ensures that aquatic species receive balanced and complete nutrition, enough for their growth and reproduction. Some additives are designed to boost the immune system and overall health of aquatic species, thereby reducing disease risk and the need for antibiotics.
Sustainable sourcing of environmentally friendly aquafeed ingredients and additives is becoming increasingly significant in the aquafeed market. Reducing reliance on limited resources such as fishmeal and fish oil is important.
Continuous research and development efforts are aimed at enhancing the nutritional value of aquafeed additives. This reduces environmental impact and improves the overall sustainability of farming operations in seafood. The aquafeed additives market is integral to the success of the aquaculture industry as it plays an important role in safeguarding the efficient and sustainable production of aquatic products.
Key Takeaways from the Aquafeed Additives Market Report
·       China's aquafeed additives market is projected to cross a value of US$ 524.3 million by 2033.
·           Japan's aquafeed additives market is projected to top a valuation of US$ 347.9 million with a CAGR of 4.9% by 2033.
·           South Korea's aquafeed additives market is estimated to exceed a valuation of US$ 197 million by 2033.
·           Based on ingredients, the anti-parasitic category is projected to surge at a CAGR of 6.0% from 2018 to 2022.
·           In terms of application, the carp segment is expected to surge at a 4.0% CAGR by 2033.
"Increased fish farming activity globally coupled with augmented spending on activities such as research and development is pouring the growth of the aquafeed additives market. The growing demand for a compound meal to maintain the health of aquatic species coupled with the rising awareness of aquafeed additives are other drivers for the market's growth."– says a lead analyst at Future Market Insights (FMI).
Request for our Research Methodology to Understand Criticalities of Data Sourcing: https://www.futuremarketinsights.com/request-report-methodology/rep-gb-17924
Competitive Landscape
The market is highly competitive, with several companies offering a wide variety of products for diverse species of aquatic animals. Leading players have a robust global presence and supply a range of aquaculture feed additives, such as vitamins, amino acids, minerals, and enzymes. In addition, having a robust distribution network, marketing and good sales efforts, and competitive pricing are all significant factors for remaining competitive.
For instance,
·       In May 2022, Biomar A/S acquired smart shrimp feeding technology supplier AQ1 Systems.
·       In September 2021, Alltech announced a 50% expansion of the Alltech Coppens Aqua Center research facility.
Key Companies Profiled in the Aquafeed Additives Market Report
Nutriad Inc.
Alltech
Olmix Group
Nouryon
DuPont de Nemours Inc.
Get More Valuable Insights into the Aquafeed Additives Market Report
Future Market Insights (FMI), in its new offering, provides an unbiased analysis of the global aquafeed additives market presenting historical demand data (2018 to 2022) and forecast statistics for the period from 2023 to 2033.
The study incorporates compelling insights on the aquafeed additives industry based on ingredient (anti-parasitic, feed acidifiers, prebiotics, essential oils and natural extracts, palatants, hydrolysates, yeast extracts, others) application (carp, rainbow trout, salmon, crustaceans, tilapia, catfish, sea bass, grouper, others) across several regions.
Aquafeed Additives Market Outlook by Category
By Ingredient:
Anti-Parasitic
Feed Acidifiers
Prebiotics
Essential Oils and Natural Extracts
Palatants
Hydrolysates
Yeast Extracts
Others
By Application:
Carp
Rainbow Trout
Salmon
Crustaceans
Tilapia
Catfish
Sea Bass
Grouper
Others
Get Ahead with Comprehensive Information – Purchase Now! https://www.futuremarketinsights.com/checkout/17924
About the Food and Beverages Division at Future Market Insights (FMI)
Expert analysis, actionable insights, and strategic recommendations – the food and beverages team at Future Market Insights (FMI) helps clients from all over the globe with their unique business intelligence needs.
With a repertoire of over 1,000 reports and 1 million+ data points, the team has analyzed the food and beverages industry lucidly in 50+ countries for over a decade. The team provides end-to-end research and consulting services; reach out to explore how we can help.
About the Author
Ronak Shah (Associate Vice President at Future Market Insights) is deeply committed to uncovering actionable insights for consumer and food and beverage players. She brings a unique blend of analysis, industry trends, and consumer behavior to put data into perspective.
What she makes out of data becomes a delight to read. She has authored many opinions, including for publications like Process Industry Informer and Spinal Surgery News, as she understands the market pulse and consumers' shifting preferences.
She likes to bring experts to a roundtable to weigh the impact of a trend on an industry. Catch up with her discussion on the impact of AI in packaging. 
Top Reports Related To Food and Beverage Market Insights
Aquafeed Market Size: According to Future Market Insights, the global aquafeed market is expected to increase at a CAGR of 6.8% through 2033.
Aquaponics Market Share: Newly released data by FMI shows aquaponics market size to reach US$ 1,560 million in 2023. By the end of 2033, the market is projected to attain US$ 3,415.5 million.
Fish Feed Market Trends: The global fish feed market is expected to accumulate a valuation of US$ 116,480 million in 2023 and is projected to expand at a CAGR of 3.5% from 2023 to 2033. 
Fishmeal Market Analysis: The fish meal market is estimated to grow at an unprecedented rate to achieve a value of USD 15,000 Mn by the year 2032 with a CAGR of 7.7% during the assessment period.
Animal Feed Additives Market Value: The animal feed additives market size is projected to be valued at US$ 16,067 million in 2023 and is expected to rise to US$ 19,877.0 million by 2033. 
About Future Market Insights (FMI)
Future Market Insights, Inc. (ESOMAR certified, recipient of the Stevie Award, and a member of the Greater New York Chamber of Commerce) offers profound insights into the driving factors that are boosting demand in the market. FMI stands as the leading global provider of market intelligence, advisory services, consulting, and events for the Packaging, Food and Beverage, Consumer Technology, Healthcare, Industrial, and Chemicals markets. With a vast team of over 5000 analysts worldwide, FMI provides global, regional, and local expertise on diverse domains and industry trends across more than 110 countries.
Contact Us:        
Future Market Insights Inc.
Christiana Corporate, 200 Continental Drive,
Suite 401, Newark, Delaware – 19713, USA
T: +1-845-579-5705
For Sales Enquiries: [email protected]
Website: https://www.futuremarketinsights.com
LinkedIn| Twitter| Blogs | YouTube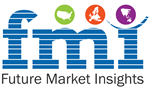 Originally published at https://www.einpresswire.com/article/654991882/aquafeed-additives-market-to-register-growth-surpassing-us-3-4-billion-by-2033-future-market-insights-inc