Surging demand for algae-based food additives, driven by consumer preference for natural, sustainable, and nutrient-rich products. Rising awareness of health benefits and eco-friendly solutions fuels the trend.
NEWARK, Del, Nov. 12, 2023 (GLOBE NEWSWIRE) — As per the recent research report by Future Market Insights (FMI), sales of algae-based food additives market are estimated to reach a value of US$ 349.1 million by 2033, surging at an 8.3% CAGR through the forecast period 2023 to 2033. The algae-based food additive market is anticipated to attain a value of US$ 157.3 million by 2023.
In the ever-evolving landscape of the food industry, a notable trend on the horizon is the swift surge in demand for algae-based food additives, which is projected to persist over the next ten years. This burgeoning interest is propelled by an escalating consumer inclination toward natural, sustainable, and nutrient-rich food products.
Unlock Growth Potential in Your Industry – Get Your Sample Report Now! https://www.futuremarketinsights.com/reports/sample/rep-gb-18153
They serve as an excellent source of dietary fiber and antioxidants. The rising awareness among consumers about several health benefits associated with algae-derived additives is a significant driver of this trend. The need for sustainable and eco-friendly food solutions amid growing environmental concerns is bolstering the adoption of algae-based additives. Food manufacturers and processors are increasingly turning to algae as a viable alternative to conventional additives, thereby propelling the demand for these natural ingredients.
Key Takeaways from the Algae-based Food Additive Market Study-
The algae-based food additive industry in the United States is poised to exhibit a CAGR of 7.4% in the estimated period.
China's strategic edge in the global algae-based food additive industry has resulted in the country expanding at a 7.6% CAGR through 2033.
Germany's increasing emphasis on well-being is expected to help the algae-based food additive market record a CAGR of 7.3% in the forecast period.
Based on product type, the carrageenan segment is expected to hold a market share of 48.6% by 2023.
Based on the source, the red algae segment is expected to hold a market share of 45% by 2023.
"Even though the market for food additives made from algae is niche, there is room for growth in the years to come. This is due to customers' growing desire for natural, healthful, and sustainably derived food products. Food companies are looking for sustainable solutions to reduce their environmental effect, and algae-based food additives can be the answer." -says Nandini Roy Choudhury Client Partner for Food and Beverages at Future Market Insights, Inc.
Drive Your Growth Strategy: Purchase the Report for Key Insights! https://www.futuremarketinsights.com/checkout/18153
Competitive Landscape
The algae-based food additive market is characterized by the presence of several key players, each striving to gain a higher market share. These companies often engage in several strategies, such as mergers and acquisitions, partnerships, product innovations, and expansions, to strengthen their position in the market. Companies are investing in research and development to generate unique formulations targeting specific needs.
A handful of the leading companies offering algae-based food additives include Corbi, Aliga Microalga, Triton Algae Innovation, Cargil, Gino Biotec, CP Kelco U.S. Inc., AEP Colloid, KIMI, Hispanagar S, Algama Foods, and Arizona Algae Products, LLC.
For instance,
The AlgaeProBANOS (APB) project, initiated by The SUBMARINER Network in 2023, aims to develop novel, high-value algae-based products for a variety of industries, including textiles, cosmetics, animal feed, human food, and more.
Key Companies Profiled
Corbi
Aliga Microalga
Triton Algae Innovation
Cargil
Gino Biotec
CP Kelco USA. Inc.
AEP Colloid
KIMI
Hispanagar S
Algama Foods
Arizona Algae Products, LLC
Other Players
Access the Complete Report Methodology Now! https://www.futuremarketinsights.com/request-report-methodology/rep-gb-18153
Algae-based Food Additive Market Outlook by Category
By Product Type:
Carrageenan
Alginate
Agar
Spirulina
Others
By Source:
Red Algae
Brown Algae
Green Algae
By Functionality:
Thickening
Gelling
Stabilizing
Emulsifying
Enhancing Texture
By Application:
Frozen Desserts & Dairy Products
Confectionery & Bakery
Convenience Food & Snacks
Beverages
Others
By Region:
North America
Latin America
Europe
East Asia
South Asia
Middle East & Africa
About the Food & Beverage Division at Future Market Insights (FMI)
Expert analysis, actionable insights, and strategic recommendations – the food & beverage team at Future Market Insights (FMI) helps clients from all over the globe with their unique business intelligence needs. With a repertoire of over 1,000 reports and one million+ data points, the team has analyzed the food & beverage industry lucidly in 50+ countries for over a decade. The team provides end-to-end research and consulting services; reach out to explore how we can help.
Author
Nandini Roy Choudhury (Client Partner for Food & Beverages at Future Market Insights, Inc.) has 7+ years of management consulting experience. She advises industry leaders and explores off-the-eye opportunities and challenges. She puts processes and operating models in place to support their business objectives.
She has exceptional analytical skills and often brings thought leadership to the table.
Nandini has vast functional expertise in key niches, including but not limited to food ingredients, nutrition & health solutions, animal nutrition, and marine nutrients. She is also well-versed in the pharmaceuticals, biotechnology, retail, and chemical sectors, where she advises market participants to develop methodologies and strategies that deliver results.
Her core expertise lies in corporate growth strategy, sales and marketing effectiveness, acquisitions and post-merger integration and cost reduction. Nandini has an MBA in Finance from MIT School of Business. She also holds a Bachelor's Degree in Electrical Engineering from Nagpur University, India.
Nandini has authored several publications, and quoted in journals including Beverage Industry, Bloomberg, and Wine Industry Advisor
Have a Look at Related Reports of Food and Beverage Domain:
The income generated by the sales of GCC functional foods market share in countries is forecasted to reach over US$ 30.9 billion by 2032, and it is expected to grow at a CAGR of 11% between 2022 and 2032.
In 2023, the global natural food colours market size is anticipated to be worth US$ 1.7 billion. It is expected to grow at a positive CAGR of 7.2% between 2023 and 2033. The market's worth is expected to exceed US$ 3.3 billion by 2033.
The global demand for convenience foods market trend is expected to expand at a 7.2% CAGR. The market revenue is expected to be valued at US$ 591.5 million in 2022, rising to US$ 1,138.8 million by 2033.
The food grade lubricant market growth is estimated to grow at a 2.6% CAGR through 2033. The market is expected to reach a value of US$ 471 million by 2033, up from a value of US$ 363 million in 2023.
In the year 2023, the worldwide food preservatives market demand is expected to be worth US$ 2,965.62 million. The market is predicted to grow at a 6.8% CAGR to US$ 5,725.70 million by 2033.
About Future Market Insights (FMI)
Future Market Insights, Inc. (ESOMAR certified, recipient of the Stevie Award, and a member of the Greater New York Chamber of Commerce) offers profound insights into the driving factors that are boosting demand in the market. FMI stands as the leading global provider of market intelligence, advisory services, consulting, and events for the Packaging, Food and Beverage, Consumer Technology, Healthcare, Industrial, and Chemicals markets. With a vast team of over 5000 analysts worldwide, FMI provides global, regional, and local expertise on diverse domains and industry trends across more than 110 countries.
Contact Us:        
Future Market Insights Inc.
Christiana Corporate, 200 Continental Drive,
Suite 401, Newark, Delaware – 19713, USA
T: +1-845-579-5705
For Sales Enquiries: [email protected]
Website: https://www.futuremarketinsights.com
LinkedIn| Twitter| Blogs | YouTube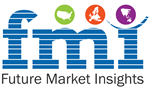 Originally published at https://www.einpresswire.com/article/668074810/algae-based-food-additive-market-to-rise-us-349-1-million-by-2033-amid-high-demand-for-sustainable-and-eco-friendly-food-future-market-insights