Future Market Insights (FMI) has recently published a comprehensive report on the Class D Audio Amplifier market. The report meticulously examines the market's growth drivers, potential limitations, investment prospects, and the most current trends. This insightful document offers an in-depth analysis of the Class D Audio Amplifiers Market across various categories, including Mono Channel, 2-Channel, 4-Channel, and 6-Channel systems.
NEWARK, Del, Aug. 22, 2023 (GLOBE NEWSWIRE) — The Global Class D Audio Amplifiers Market is poised for remarkable growth, surpassing the milestone of US$ 2.9 Billion in 2023. With a projected CAGR of 6.7%, the market is set to soar to a staggering US$ 5.5 Billion by 2033, showcasing its immense potential and promising opportunities for industry players.
AI-Enabled Smart Speaker Integration:
The class D audio amplifiers market is experiencing a transformative wave, propelled by the seamless integration of IoT technology and the innovative emergence of robotic audio solutions.
A significant market trend is unfolding due to the widespread incorporation of AI-enabled smart speakers. These speakers' capabilities are being elevated by integrating efficient class D amplifiers, contributing to an enhanced user experience.
Further, this dynamic synergy is revolutionizing sound experiences, ushering in a new era where smart devices seamlessly interact with powerful class D amplifiers to deliver exceptional audio quality.
The trend not only enhances the performance of a wide range of audio equipment, from smart speakers to automotive infotainment systems, but it also sets the stage for a future where robotic audio integration further elevates the standards of audio innovation across industries.
Get your Sample Report to Boost Your Industry Knowledge for Valuable Insights! https://www.futuremarketinsights.com/reports/sample/rep-gb-17882
The innovation within the class D audio amplifiers market continues to unfold with every passing year. Also, companies like Infineon are pushing the boundaries by introducing groundbreaking products like the MERUS 2-channel analog input class D audio amplifier multichip module (MCM) MA5332MS.
The product, designed for consumer products such as home theaters, soundbars, subwoofers, and mini-component systems, not only enhances sound quality but also addresses cost-efficiency and thermal management concerns. This exemplifies the ongoing commitment to providing value-added solutions to end-users.
The technological complexity of class D amplifiers can sometimes prove a stumbling block, especially in industries with a shortage of skilled personnel, potentially affecting the pace of market expansion. Challenges also come with opportunities in the market.
Competition from emerging audio amplifier technologies, regulatory constraints, and shifts in consumer preferences can present hurdles in the path to dominance for Class D amplifiers. Challenges may arise but with an unwavering focus on energy efficiency, seamless IoT integration, and a commitment to delivering unparalleled sound quality, class D amplifiers are the powerhouse driving the sonic revolution.
Key Takeaways:
The Market for Class D Audio Amplifiers in the United States is expected to secure an impressive CAGR of 6.6% from 2023 to 2033.
The market in Japan is predicted to advance at a significant CAGR of 6.5% between 2023 and 2033, showcasing significant growth potential.
The United Kingdom class D audio amplifiers industry is likely to progress with a steady CAGR of 6.3% during the projected period.
Europe is emerging as a prominent region in the class D audio amplifiers industry, accounting for around 18.6% share by the end of the forecast period.
China is predicted to hold a significant share of around US$ 1.3 billion in the global class D audio amplifiers industry by 2033.
Intense Competition in the Class D Audio Amplifiers Industry
The competition in the class D audio amplifiers industry is robust and constantly evolving. Established players, driven by innovation, are engaged in a fierce battle to capture market share while nimble startups seek to disrupt the industry with novel solutions.
Companies are focused on differentiating through superior product offerings, cost-effectiveness, and strategic partnerships with the rising demand for energy-efficient, high-quality audio across multiple sectors resulting in a vibrant landscape of innovation and intense competition.
In this dynamic arena, companies vie to meet the escalating demand for audio excellence while driving technological advancements, creating a competitive environment that fuels innovation across the class D audio amplifiers industry.
Top Manufacturers in Global Class D Audio Amplifiers Market
Analog Devices, Inc.
Icepower A/S
Infineon Technologies AG
Monolithic Power Systems, Inc.
NXP Semiconductors NV
Data-Driven Decisions Await: Grab the Research Report Now for Top Player Market Share and their Marketing Strategies. https://www.futuremarketinsights.com/checkout/17882
Segmentation Analysis of the Class D Audio Amplifiers Market
By Type:
Mono Channel
2-Channe
4-Channel
6-Channe
Others
By End-use:
Consumer Electronics
Automotive
Healthcare
Telecommunications
Industrial & Retail
Others
About the Consumer Products Division at Future Market Insights
The consumer product team at Future Market Insights offers expert analysis, time-efficient research, and strategic recommendations with an objective to provide authentic insights and accurate results to help clients worldwide. With a repertoire of over 100+ reports and 1 Billion+ data points, the team has been analyzing the industry lucidly in 50+ countries for over a decade. The team provides a brief analysis of key trends including competitive landscape, profit margin, and research development efforts.
Explore FMI's Extensive Ongoing Coverage of Consumer Product Market Insights
Consumer Electronics Market Size: The Consumer electronics market is anticipated to expand its boundaries at a steady CAGR of 5.8% during the forecast period. The market holds a share of US$ 3.3 trillion in 2023 while expecting revenue of US$ 5.8 Trillion by 2033.
Household Appliances Market Share: The household appliances market is projected to be valued at US$ 707.52 billion in 2023 and is expected to rise to US$ 1,328.11 billion by 2033. 
Smart Home Appliances Market Trends: The overall demand for smart home appliances is projected to grow at a CAGR of 7.9% between 2023 and 2033, totaling around US$ 80.71 billion by 2033.
Home Audio Equipment Market Demand: Global home audio equipment market net worth is expected to rise at a rate of 12% per year to US$ 90 Billion by 2032.
Electronic Equipment Repair Service Market Forecast: The electronic equipment repair service market size is projected to reach US$ 129,440.3 million by 2023. Expanding at 6.3% CAGR, the market is pegged to reach US$ 238,452.7 million by 2033
Electronic Dance Music (EDM) Market Outlook: The electronic dance music (EDM) market is expected to grow to a valuation of US$ 9.68 billion in 2023 and is poised to exhibit a CAGR of 8% from 2023 to 2033 to reach US$ 20.9 billion in 2033.
Waterproof Speaker Market Analysis: The waterproof speaker market is estimated to be valued at US$ 9.22 billion in 2023 and is expected to be valued at US$ 19 billion by 2033. The adoption of waterproof speaker is likely to advance at a CAGR of 7.5% during the forecast period.
Smart Home Devices Market Growth: The global smart home devices demand is subjected to growth at a CAGR of 17.8%. The market revenue is likely to be valued at US$ 58.4 billion in 2023, and exhibit a revenue growth of US$ 300 billion by 2033.
Personal Mobility Devices Market Values: The personal mobility devices market is estimated to be valued at US$ 12.71 billion in 2023 and is expected to reach US$ 30 billion by 2033. The adoption of personal mobility devices is likely to advance at a CAGR of 9% from 2023 to 2033.
Built-in Large Cooking Appliance Market Sales: As per newly released data by Future Market Insights (FMI), the built-in large cooking appliances market is estimated at US$ 12.2 Billion in 2023 and is projected to reach US$ 21.8 Billion by 2033, at a CAGR of 5.9% from 2023 to 2033.
About Future Market Insights, Inc.
Future Market Insights, Inc. (ESOMAR certified, Stevie Award – recipient market research organization and a member of Greater New York Chamber of Commerce) provides in-depth insights into governing factors elevating the demand in the Market. It discloses opportunities that will favour the market growth in various segments on the basis of Source, Application, Sales Channel and End Use over the next 10 years.
Contact Us:
Future Market Insights, Inc.
Christiana Corporate, 200 Continental Drive,
Suite 401, Newark, Delaware – 19713, USA
LinkedIn | Twitter | Blogs | YouTube
For Sales Enquiries: [email protected]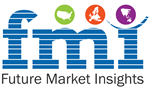 Originally published at https://www.einpresswire.com/article/651288878/ai-enabled-smart-speaker-surge-drives-class-d-audio-amplifier-market-projected-to-reach-us-5-5-billion-by-2033-future-market-insights-inc